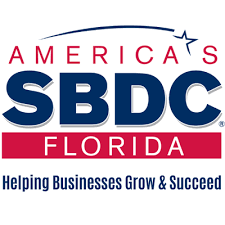 The Florida SBDC at UWF today hosted Cybersecurity 101, a seminar aimed to create an awareness of ways small and medium businesses can protect their data.
"The average amount you have to pay to recover is about $117,000," stated Kelly Massey, regional director of the Florida SBDC at UWF. "So on average a company will spend more (on that) than from an actual disaster. As you can imagine, it would get real ugly."
Greater Navarre Area Chamber of Commerce CEO TJ Goulet attended the seminar, which took place at the Navarre Visitor's Information Center.
"Over the past five years attacks on small businesses have doubled. All businesses need to stay up to day on cyber security issues and the best way to protect your business," Goulet said.
Massey said the seminar provided "different tips and tricks" business owners and operators can use to protect sensitive data. He also recommends contacting an IT company which specializes in such protection.
The Florida Small Business Development Center at the University of West Florida serves the western Panhandle from Escambia to Bay Counties, according to Massey.
Florida SBDC at UWF is part of a statewide service network of more than 40 centers that offer consulting and educational services to small business owners.