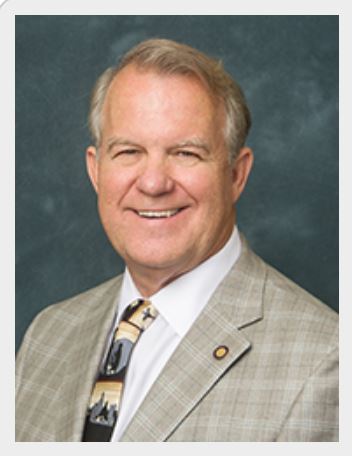 Florida Senator Doug Broxson (R) of Gulf Breeze was busy during the 2023 legislative session, serving as Chairman of the Florida Senate Appropriations Committee. In his role, Broxson not only helped develop a record-breaking $117 billion state budget but also worked with area leaders to include some historic wins for local project funding.
"We have seen the significant impacts of inflation as households draw down from their savings, increase use of credit, and change their spending habits. In this budget we go to great lengths to keep Florida affordable for growing families, setting aside funding for historic tax relief opportunities that create savings on a variety of everyday goods. For our state employees, we are including an across the board raise, as well as targeted funding agencies can use for merit raises, keeping our best talent serving our state," Broxson stated. "Our budget also accounts for the significant investment in workforce housing already passed in the Live Local Act, as we work to increase opportunities for our workers to find attainable housing close to the communities they serve."
Navarre Area Board of Realtors President Amy Mullins praises the Live Local Act, stating it will help workers have a "fighting chance" to live where they work.
Broxson said 75-80% of the State of Florida's budget is allocated into five "silos," including:
EDUCATION: K-12 per student funding increased by nearly 5%; an additional $252 million was earmarked to bring the total annual investment for increasing teacher salaries to $1 billion per year. Broxson said universities across the State fared well in the upcoming fiscal year budget allocations, but the University of West Florida in Pensacola, a college his late brother former State Representative John Broxson was instrumental in founding, received "historic" funding to expand its cybersecurity and other key programs. Additionally, Pensacola State College was allocated "game changing" funding to help it stand up a charter vocational school.
TRANSPORTATION/TOURISM: "Generational" improvements to infrastructure, including $4 billion for the Governor's Moving Florida Forward Initiative which will also create good-paying jobs statewide.
CIVIL AND CRIMINAL JUSTICE: more recruitment bonuses for law enforcement; across-the-board and targeted salary adjustments to address recruitment and retention issues in the Department of Corrections and Court System; expansion of education and vocational programming to help address inmate recidivism.
HEALTH: increased rates for hospitals that serve critically ill children and added slots to allow more Floridians with disabilities to receive care at home.
AGRICULTURE/ENVIRONMENT/GENERAL: $200 million toward Florida's Wildlife Corridor, including land acquisitions; Everglades Restoration.
Santa Rosa County was allocated $3.3 million in projects, including $250,000 for U.S. 98 GPS Emergency Pre-emption Devices which will allow first responders to reach emergency scenes more quickly and safely by changing traffic signals to green lights on their vehicle's approach. Other Santa Rosa County projects include: $1.5 million for Whiting Aviation Park, $1 million for U.S. 90 improvements at Woodbine Road and $572,000 for the Santa Rosa County Agri-Plex via the Fair Association in East Milton.
All of the aforementioned appropriations remain subject to line-item veto by the Governor but area leaders remain optimistic about the local funding allocations.
State legislators are also saying that the budgeting process this year was one of the "smoothest" in which they've been involved. "It was a huge comfort having Sen. Broxson on the Senate side," said Florida House District 2 Representative Alex Andrade. "Working together allowed me to capitalize on the House side. It made my job so much easier knowing he was over there, and I trusted he was in control."