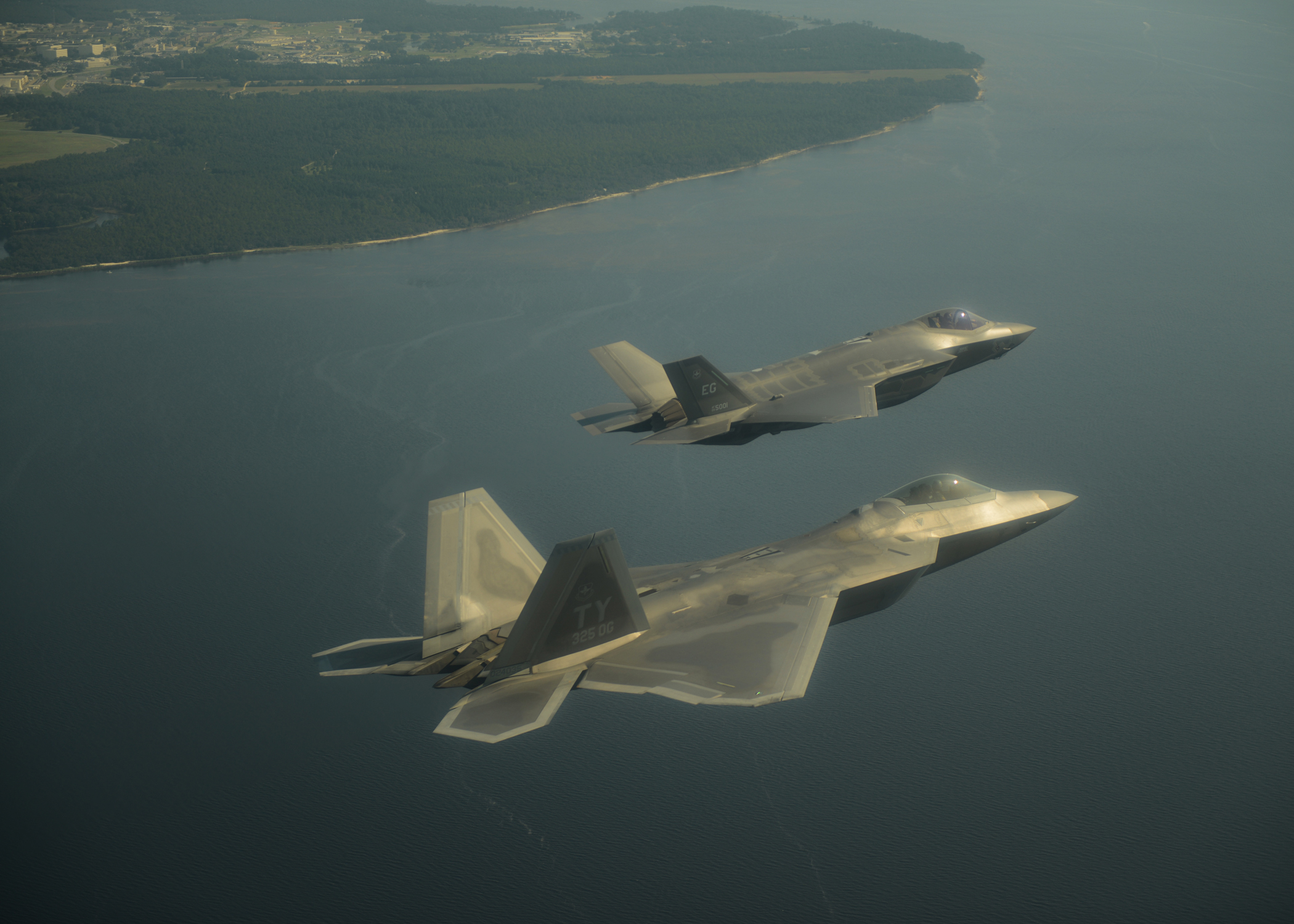 An F-35A Lightning II joint strike fighter, top, from the 33rd Fighter Wing at Eglin Air Force Base, Fla., and an F-22A Raptor from the 325th Fighter Wing at Tyndall Air Force Base, Fla., soar over the Emerald Coast on Sept. 19, 2012.(U.S. Air Force photo/Master Sgt. Jeremy T. Lock)
The U.S. Air Force today announced that several key missions have returned to Tyndall Air Force Base but others are being temporarily shifted to different military installations, including Eglin Air Force Base.
Units to be located at Eglin AFB, Florida, with reachback to Tyndall AFB include:
• The 43rd and 2nd Fighter Squadrons' F-22 Fighter Training and T-38 Adversary Training Units
• The 372nd Training Squadron, Detachment 4
"We are focused on taking care of our Airmen and their families and ensuring the resumption of operations. These decisions were important first steps to provide stability and certainty," said Secretary of the Air Force Heather Wilson. "We're working hard to return their lives to normalcy as quickly as possible."
The shift is creating a need for local housing for the 800 military members and approximately 1,600 family members.
"This is a huge influx of people to our area," stated Navarre Area Board of Realtors Executive Angela Campbell, pointing out the flow of personnel is expected to begin "almost immediately."
Campbell says those relocating will include a "good number" of military members who may be "somewhat experienced" with the housing process, but also a number of younger, single Airmen who would otherwise be housed in dormitories on base and will need housing, perhaps in the form of apartments/condos.
"Our friends at Eglin AFB would appreciate any assistance our members could provide in helping the families relocating here," Campbell said of NABOR's effort to provide assistance with the effort.