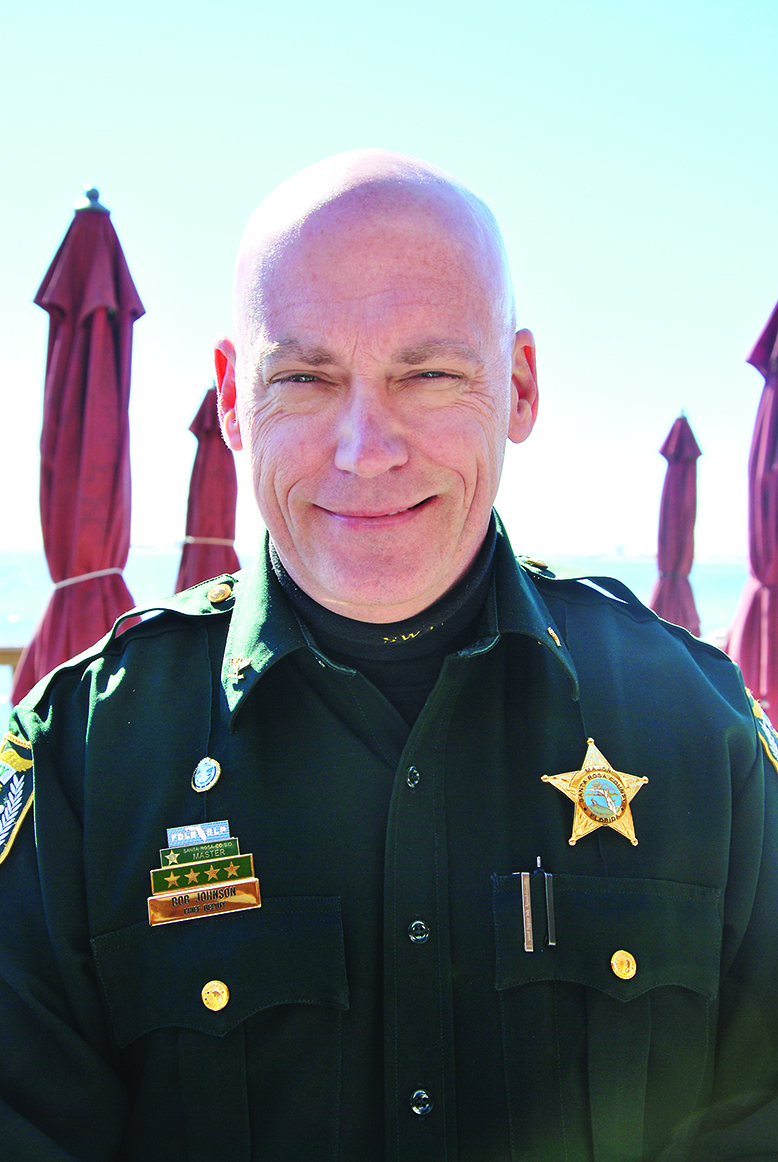 Santa Rosa County Sheriff Bob Johnson has a new office, and it's located in the south end of the county.
Last week, Santa Rosa County Sheriff's Office Public Information Officer Sgt. Rich Aloy announced that Johnson will spend Mondays, Wednesdays and Fridays at the SRCSO in East Milton and will spend Tuesdays and Thursdays at the South Santa Rosa Service Center in Gulf Breeze. The move was effective immediately.
The SSRSC is located next to the Gulf Breeze Zoo at 5841 Gulf Breeze Parkway in Gulf Breeze. Johnson will work at the location from 9 a.m. to 5 p.m.
"Citizens of south Santa Rosa will not have to drive to Milton to visit with Sheriff Johnson," Aloy said. "His vision is to make himself available to everyone in Santa Rosa County."
Anyone wishing to meet with Johnson is asked to contact his Administrative Assistant, at (850) 981-2114 for an appointment.