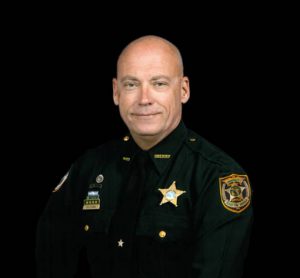 Following two recent deadly head-on crashes on Garcon Point Bridge, the detour route for Pensacola Bay Bridge, Santa Rosa County Sheriff Bob Johnson is targeting drivers who pass on the bridge, which is a no passing zone.
Within a 5-day period between February 28 and March 5, two fatal head-on collisions took place on the bridge.
Additionally, Johnson said more than 160 reckless driving complaints have been made on the route since the Pensacola Bay Bridge closed due to damage sustained in mid-September from Hurricane Sally.
Since then the volume of traffic on Garcon Point Bridge, for which $5 tolls have been suspended, has climbed from about 5,000 vehicles per day to around 35,000.
Johnson stressed that passing on the bridge is illegal and that one driver who was doing so nearly hit one of his deputies then went on to cause a crash.
In an effort to curb the problem, Johnson is starting overtime detail. Two patrol deputies will be at either end of the bridge and a third will patrol the area.
Johnson said the Florida Department of Transportation is going to help fund the extra patrolling.
"We can't fix stupid, but we can give it a court date," Johnson said, stating his agency is going to try to "mitigate some of the idiots" who have been passing on the double yellow line, pointing out they can be arrested for reckless driving.