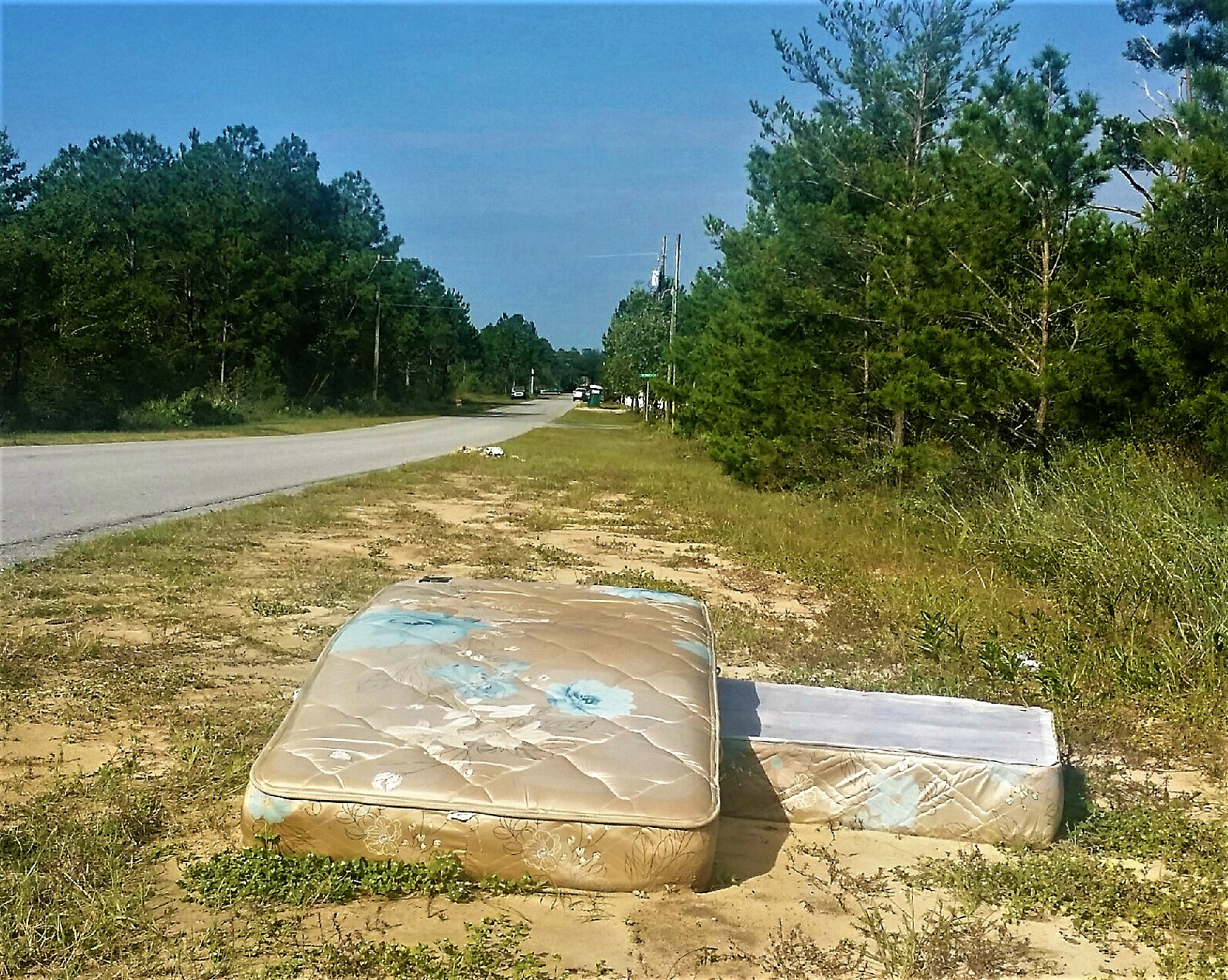 These mattresses were recently dumped along the side of Frontera Street in Navarre. "Santa Rosa County Road Department would likely have to remove this at county expense, said Lt. Jason Erlemann, Officer in Charge of Santa Rosa County Sheriff's Office Navarre District.
Santa Rosa County Sheriff's Office has noticed an increase in the amount of trash dumped along roadways, and the issue is being addressed by deputies.
"If one has items to be picked up such as soiled mattresses, broken furniture, old toilets etc. they must contact their garbage collector service and schedule for pickup," stated Lt. Jason Erlemann, officer in charge of the Navarre district.
Per county ordinance 2006-41, such items may not be placed at the roadside until 48 hours of the scheduled pickup.
According to Erlemann, those who have left such items in the right of way for an extended period of time can expect to be cited accordingly.
"For those who have scheduled a pickup of large items from their waste collector, they will be asked for the confirmation number by investigating deputies. This is a second-degree misdemeanor, which means arrests can be made.
"This is our home, let's all do our part to keep it beautiful," Erlemann said.