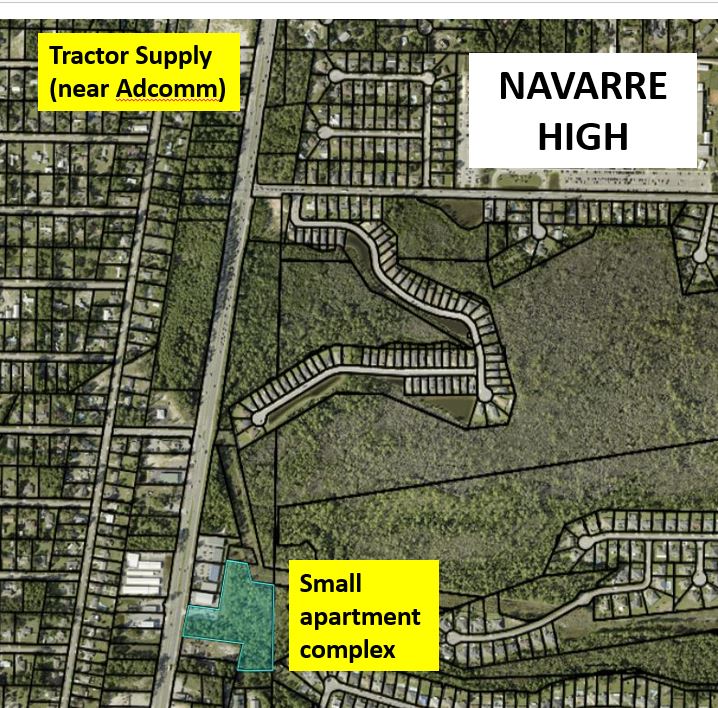 Highway 87 S continues to develop with plans for an 88-unit apartment complex and a Tractor Supply Company store.
The owner of a 5.21-acre parcel on Hwy. 87 S has submitted a small-scale rezoning application.
B and B Land, Inc. owner Nadja Robles in an application to Santa Rosa County stated the complex would consist of four buildings, featuring 22 units each, plus a common area with a pool.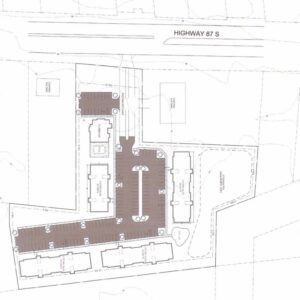 Site plan for the apartment complex, which is planned across the highway from St. Michael's Brewing Company
Navarre realtor Bob Hartley will represent Robles during the October 14 zoning board meeting.
Additionally, a tractor supply store is also planned on a nearby parcel on the west side of Hwy. 87 S.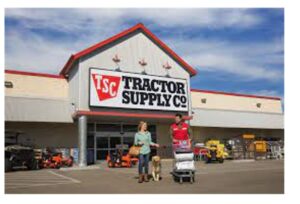 A company representative told South Santa Rosa News the store is scheduled to open next summer but might be able to open earlier.