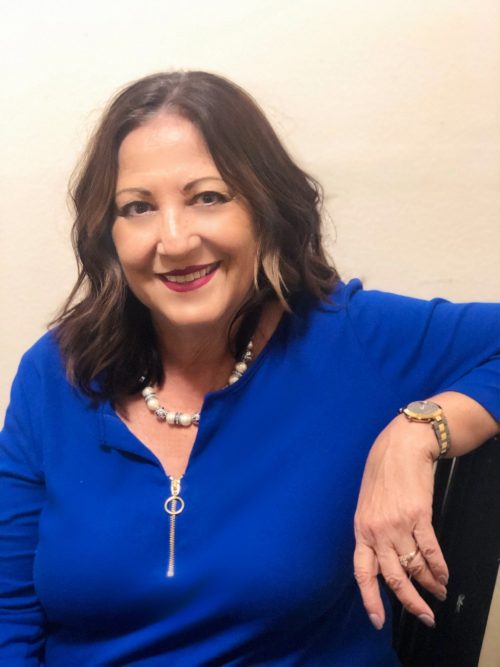 Comic books, says retired history and sociology professor Magdalena Lamarre, already have had their Golden Age. (Think the "Up, up and away!" Superman of the '40s and '50s.)
They've already had their Silver Age. (Think the "Bash!" "Pow!" "Bam!" Batman of the 1960s.)
Now, she says, it's time to celebrate comics' Platinum Age. In other words, the Time of the Woman.
"Platinum is the perfect metal to describe the rise of the woman in comic culture," Lamarre says. "It's a precious metal, strong and lustrous, but also soft and with a high melting point."
Lamarre will examine the evolution of women in popular culture through the lens of the comic book universe in the lecture "Female Superheroes: What Are Their Real Powers?" to be delivered at 7 p.m. Thursday, Feb. 27, in the Hagler Auditorium, Pensacola State College, 1000 College Boulevard.
Retired from Miami Dade College, Lamarre is the co-creator of the film "Forging New Lives After Hurricane Maria: Puerto Rican Student Voices."
In her lecture, Lamarre will look at the history of females in comic books and the impact such depictions have had – and continue to have – on popular culture.
"Women in comics always have been tough, strong, determined, but early on they were even more sexualized than they are today," Lamarre says. "It's something that was criticized a lot in the early days of comics."
While the subject certainly is sensationalized, Lamarre says her approach is strictly academic.
"Yes, it's comic books, but it is an academic subject," she says. "It is part of our culture and part of our history and part of our world."
Lamarre, the oldest of five children, grew up with comics, having been introduced to the genre by her uncle, a Korean War veteran. Her family came to the U.S. from Puerto Rico in 1948; Lamarre was born in Manhattan. Both her parents worked outside the home and neither of her babysitters, her grandmother and aunt, spoke English.
She was a big fan of Superman, because at the time the classic George Reeves-starring "The Adventures of Superman" was a hit on national TV screens.
"I got hooked on Superman," she says.
The Man of Steel, in fact, helped Lamarre begin to learn English before she started school. She learned to speak English from the TV show, and learned to read it from the comic books
Supergirl became her favorite when the character was introduced in 1959. Unfortunately, money for comics was tight.
"I remember not buying any candy for the week so I could buy the comics when they arrived at the candy store," she says. She counted on her uncle to share his collection.
Lamarre, a big science fiction and fantasy fan, still reads and collects comics, but alas, her early collection went the way of so many comic book caches over the years, thrown away by a misunderstanding mother.
She began lecturing on superhero culture – she also presents a lecture on black superheroes – after suggesting a student use comics as a sociology research subject.
This event is presented by Florida Humanities' Florida Talks program and Pensacola State College.
Admission is free.
WANT TO GO?
What: "Female Superheroes: What Are Their Real Power?" a lecture by Magdalena Lamarre
When: 7 p.m. Thursday, Feb. 27. Doors open at 6:30 p.m.
Where: Hagler Auditorium, Pensacola State College, 1000 College Boulevard
Cost: Free
Details: 850-484-2007