We'd like to welcome Tom Sexton as our new Creative Director! Tom has facilitated a request many readers have expressed – to see the full version of each week's newspaper online.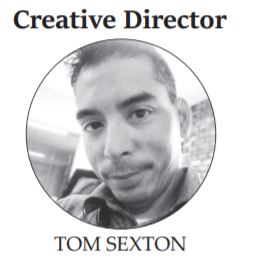 As always, South Santa Rosa News is completely free online and in print!
We'll soon be adding a tab at the top of our website so that you can read, download or receive an email featuring each new issue.
In the meantime, click this link for a sneak peak at tomorrow's issue (you can zoom in at the bottom of the screen):
Additionally, we also recently welcomed Sports Writer Stuart Camp on board! He's been on the road covering high school games.
Thank you for following us as we continue to grow, and we hope you enjoy this new, free offering!!