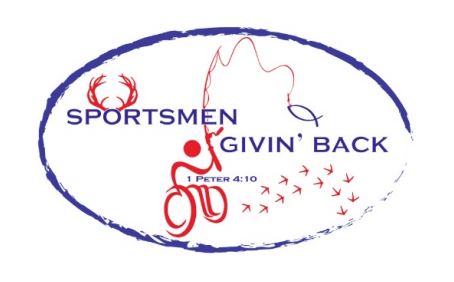 2021 marks the 10th fundraising banquet for Sportsmen Givin' Back, a local nonprofit which has donated more than $300,000 to area charities.
Each year, the 501(c)3 non-profit organization hosts a family friendly banquet and donates 100% of its fundraising profits to local charities.
This year 11 local charity recipients have been selected to receive funding during the Saturday, October 16 banquet at Immanuel Baptist Church in Pace.
Special guest speakers for the event will include Justin Martin and John Godwin of Duck Commander and the hit A&E television show, Duck Dynasty.
Sportsmen Givin' Back is a local, non-profit organization with a mission to help the less fortunate in the community. Established by avid outdoorsmen and lovers of the great outdoors, the organization seeks ways to create
opportunities for others to experience similar adventures, such as fishing trips for special needs kids or hunting excursions for wounded warriors.
Door prizes, raffles and silent auction items will include a Big Green Egg package.
Banquet tickets are $10 each and available via Eventbrite or by emailing bryenb2@icloud.com.
2021 Sportsmen Givin' Back Recipients include:
• Emerald Coast Exceptional Families
• Feed Fosters NWF
• FoodRaising Friends, Inc.
• Life Options Clinic
• Men in Action Outreach, Inc.
• Pensacola Dream Center
• Ronald McDonald House Charities of NWFL
• Santa Rosa Bridges Out of Poverty
• The Miracle League of Pensacola
• The Starfish Project NWFL
• Vision of Hope
Get more information via https://www.facebook.com/Sportsmengivinback/