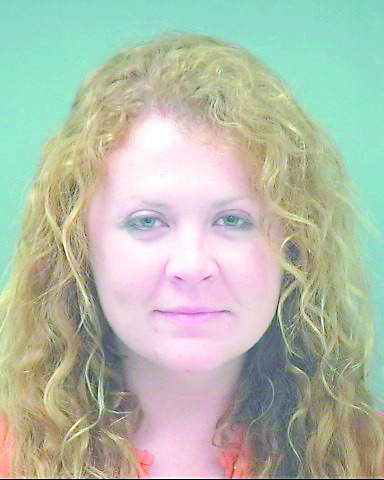 "We want to do what's in the best interest of the children."
Those words came from Assistant Superintendent for Human Resources for the Santa Rosa County School District Connie Carnley regarding the recent arrest of a Holley-Navarre Middle School teacher who was recently booked on battery charges against her boyfriend– for the second time this year.
Carnley called South Santa Rosa News last week after they went to press to explain the actions being taken against 32-year-old Lauren West, who was arrested back on Sept. 5 after she was seen reportedly hitting her boyfriend repeatedly in the face as he drove down Highway 98.
This wasn't West's first run-in with the law. Back on April 23 the Santa Rosa County Sheriff's Deputies were called out to her condominium on Navarre Beach in response to a disturbance. The April report stated that the teacher had gotten into a verbal altercation with someone inside of the condominium and that it became physical.
When West was pulled over in the vehicle she was a passenger in back on Sept. 5, she told deputies that she and her boyfriend were just "roleplaying", and that the driver, who she called her boyfriend, asked her to punch him. A motorist who reported seeing the incident to police said they witnessed West holding the man's hair and punching him in the face repeatedly, the report stated. When West told the responding deputy that her boyfriend had asked her to punch him, the man denied her allegations, according to the report.
Carnley said the school district takes a "serious stance" on teachers who commit crimes because educators are "held to a higher standard".
When SSRN went to press last week, there was no mention on whether the teacher was going to be disciplined. And this week was no different.
"I can tell you that Ms. West is still employed at Holley-Navarre Middle School," Carnley told SSRN last week. "I can't speak to any disciplinary action the school has taken against her."
Carnley said teachers are immediately removed from their positions by the district if they are charged with a felony. She said that in most cases, law enforcement officials contact the district 24-48 hours after booking an educator to let them know of the crime that has been committed.
"The district gets notified any time there is a charge. And we take appropriate action…even if it's an incident that doesn't rise to the level of a felony," Carnley said.
Since both charges against West, both on Sept. 5 and back in April, were misdemeanor battery charges, the district has not taken any action regarding the educator's job. But Carnley said that doesn't mean action can't be taken by someone else.
"We do report (crimes) to Professional Practices…or the Department of Education. They are an independent body and will take a look at it and see if there can be any action taken against the employee," Carnley said.
The Dept. of Education grants and has the right to revoke a teaching certificate.
"Any action (by the DOE) against a teacher certificate can be total removal of the certificate, probation, suspension, or they can even be fined. They act as an independent body," Carnley said. "Even if the school district was not able to take any action, professional practices can take possible action."
But that action can only be taken after West goes to court and whether or not she pleads guilty or is proven guilty in the court of law.
"Anybody is innocent until proven guilty. That's part of the wheels of justice," Carnley said. "We report it to (DOE) and they monitor it until something occurs in the court."
Carnley said she wasn't sure if the school itself has taken any disciplinary action against the teacher, but said she knows the district has not.
"Professional Practices will take a look at it. Teachers are held to a higher standard. But they want to be fair to the teacher as well. They don't want to falsely accuse the teacher of something," Carnley said. "It's a hard press for them to take action as well. Anytime Professional Practices is involved, it's serious thing."
Carnley said although the district has little pull with misdemeanor crimes, there are certain crimes that the district takes very seriously.
"If it was a felony, and especially involving children, they would be removed from the school," Carnley said. "There are certain crimes where they are automatically removed from the school site until the court has a rendering on it. This isn't one of those cases."