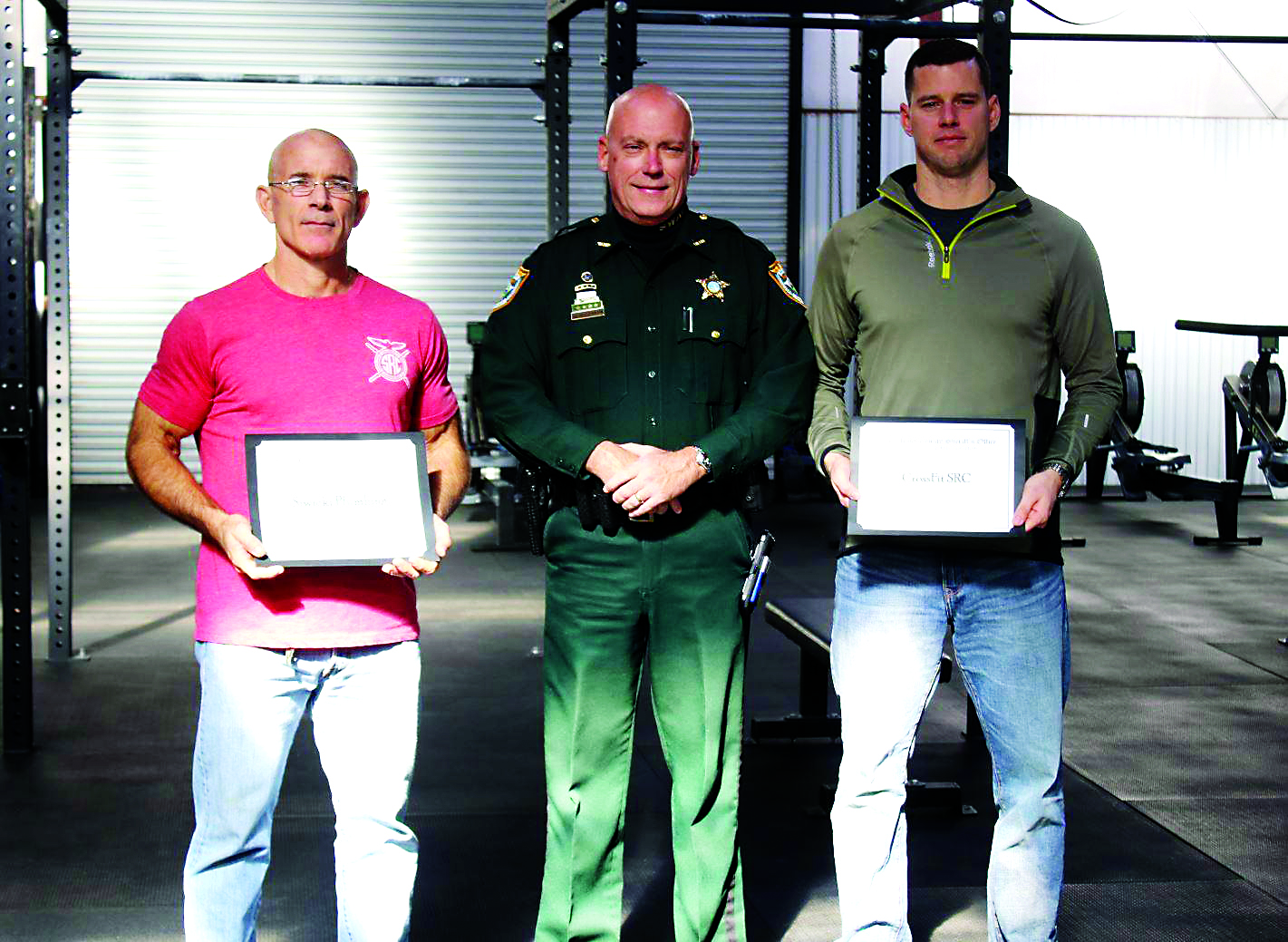 The Santa Rosa County Sheriff's Office has a new deputy, and he's not what you'd expect.
He doesn't have handcuffs strapped to his waist, although he does wear some law enforcement gear.
The recruit is a Dutch Shepherd named Ziggy.
On Tuesday, the recruit officially started his career with the sheriff's office, where he is expected to undergo training with the department.
Ziggy is expected to finish K-9 school in April, according to SRCSO Public Information Officer Sgt. Rich Aloy.
Two county businesses graciously donated $10,000 to the sheriff's office, which allowed them to obtain the new deputy. The owners of CrossFit SRC and Siwicki Plumbing of Milton both donated money to help fund the new recruit.
"(The business owners) Tyler Bennett (of CrossFit SRC) and Ed Siwicki (of Siwicki Plumbing) partnered to purchase the addition of one K-9 dog for our agency at a cost over $10,000. Their donation will be an asset to the entire community in a time of need," Aloy said.
The Dutch Shepherd is 2 years old and will be tasked with working patrols and, once trained, will be able to alert to narcotics.
While in K-9 school, he will also learn search work and tracking.
The new dog will join the team of six other K-9's in the SRCSO K-9 department.
The police K-9s are beneficial to catching criminals. One of the SRCSO K-9's helped find 113 pounds of marijuana during a traffic stop on Interstate 10 in Milton earlier this year.