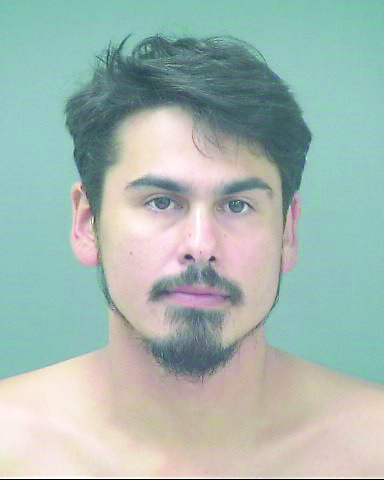 A Navarre man was booked into Santa Rosa County Jail Sunday after his live-in ex-girlfriend alleged he choked her and hit her in the mouth.
According to the Santa Rosa County Sheriff's Office arrest report, a deputy was called to a home on Barrancas Street in Navarre. Upon arrival, the deputy met with the suspect, 26-year-old Theodore Smith, who was standing in the front yard.
The report indicated that Smith had a strong odor of alcohol on his breath when the deputy was speaking to him.
According to the deputy's arrest report, Smith said that he still lived with his ex-girlfriend at the Navarre home and that the two got into an argument about her communicating with another man.
Smith told the deputy that the two were arguing in the hallway of the home and that his ex-girlfriend hit him several times in the face. He told the deputy that he got enraged when she did that.
The deputy then went inside and spoke to the victim. The woman stated that Smith was screaming in her face and being aggressive when they were inside the home. The victim alleged that Smith had struck her on previous occasions. She stated that this time Smith allegedly grabbed her by the throat and carried her into one of the home's bedrooms where he slammed her into a mirror, shattering it, the arrest report stated.
The deputy noted in the report that there was a mirror in one of the rooms that had been shattered.
The victim stated that after Smith threw her into the mirror, he picked her up and hit her in the mouth, causing her to get a "bloodied and fat lip", the report stated.
The victim's bloody and swollen lip corroborated with her statement, the report indicated.
There were no injuries on Smith, even though he told the deputy his ex-girlfriend hit him several times in the face.
Based on the physical evidence, Smith was arrested and charged with misdemeanor Battery. He was later given $1,000 bond after being booked into Santa Rosa County Jail.