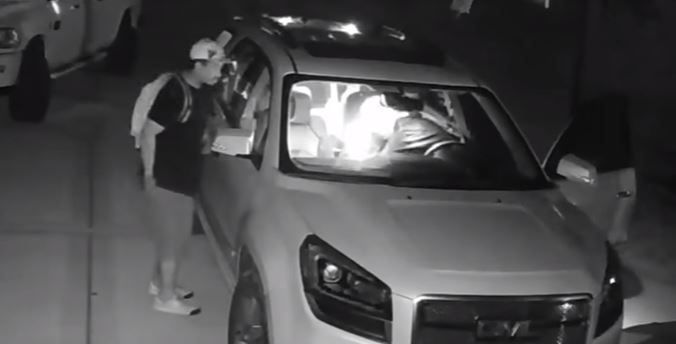 The Santa Rosa County Sheriff's Office is looking to identify two men who were seen rummaging through vehicles in the Holley by the Sea subdivision in Navarre last week.
The two men's actions were caught on home surveillance video. The vehicle burglaries happened early last Wednesday morning.
The men were using flashlights to look inside vehicles and then entered the unlocked cars and took items from inside of them.
Anyone who can ID the perpetrators or give any additional information in the burglary cases is urged to call the Santa Rosa County Crime Stoppers Program at 437-STOP. Crime Stoppers is offering up to a $3,000 reward if the information given to them leads to an arrest. People who call Crime Stoppers will remain anonymous.