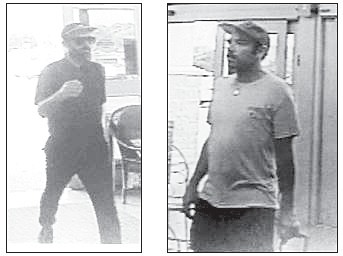 The Santa Rosa Sheriff's Office is seeking the public's help in identifying a person or persons who allegedly stole two computers from the Tiger Point Walmart back in August.
One of the computers was seen being taken on August 4, and then another on August 6. The SRSO is unsure of whether the same suspect committed the crimes or if they were two different individuals who committed the thefts.
During both of the incidents, the individual(s) took an HP All-in-One computer. In both instances, the suspect was seen driving off in a silver Land Rover Discovery.
If you have information about this individual and are interested in earning a reward of up to $1,000, just call 850-437-STOP. The Santa Rosa County Crime Stopper Program wants your information, not your name.