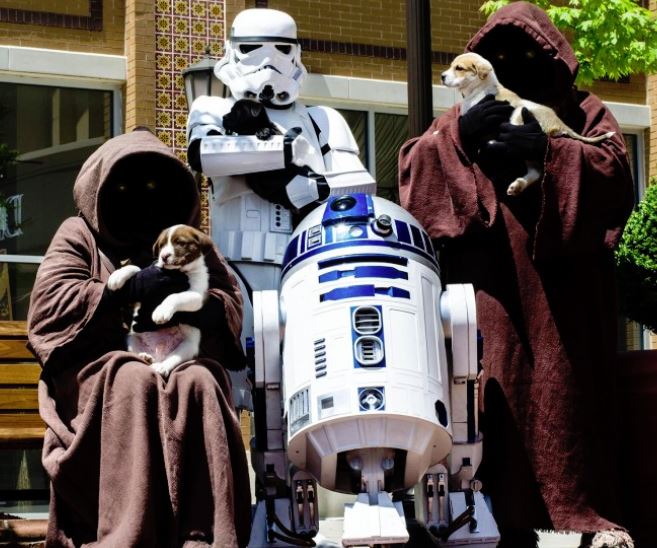 Santa Rosa County Animal Services on Saturday, May 11 will host a Star Wars themed adopt-a-thon.
Participants are encouraged to dress in a space-themed costume for the event, which will take place from 10 a.m. until 3 p.m. at the county animal shelter, located at 4451 Pine Forest Road in Milton.
Adoption fees during the event will be $30 and include spay and neuter services.

First responders and Star Wars characters will be present, and a pet/owner lookalike contest will take place. Additionally there will be children's crafts, games with prizes and a silent auction to benefit the Partners for Pets program, which provide medical treatments for shelter animals.
Pet-themed novelty items, food and snow cones will also be available for purchase.

For more information on participating at the event, serving as a vendor or donating a silent auction item, contact Tara DeAguilera at (850) 530-5128.