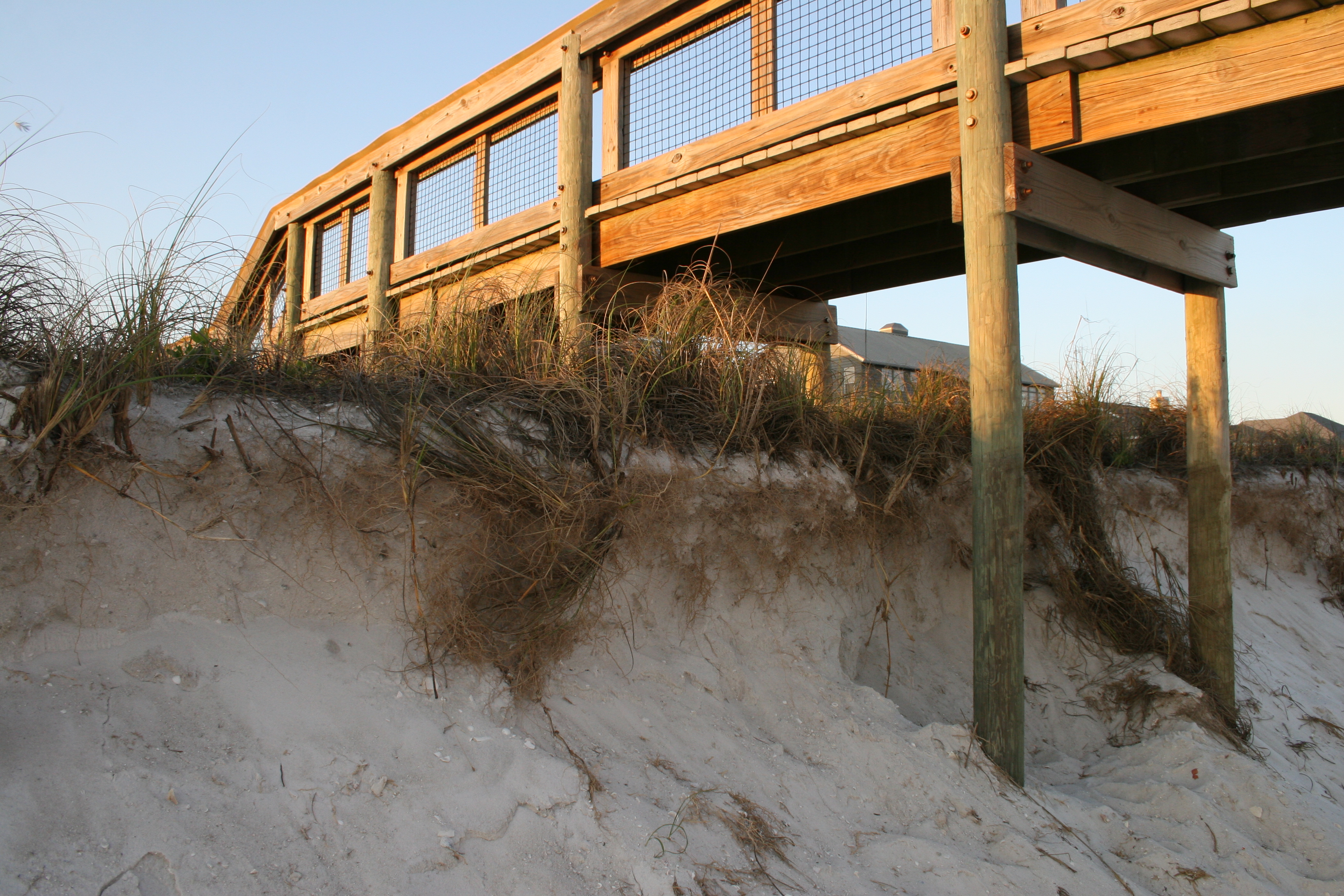 Navarre Beach residents could see their share of the beach renourishment bill "significantly reduced" thanks to $5.6 million provided for the project from the Legislature.
The renourishment project is expected to cost about $17.4 million. Before the recent allocation, about $4.9 million of that was already set to be covered by federal and state money, with the rest to be covered by funds from the county, bed tax collections and beach residents through a special Municipal Services Benefit Unit assessment.
"If the Board chooses to apply this funding to the local share, it will reduce the local share to $4,307,829 and significantly reduce the MSBU per lot assessment," Santa Rosa County Administrator Tony Gomillion wrote in a report to the County Commission.
In the earlier calculation, each property owner would have paid between $203 and $511 annually, depending on where their property is and the estimated benefit those properties will receive from the renourishment. With the new money, the average beach property could see an assessment between $87 and $218.
Santa Rosa County Commissioners will discuss the change at their committee meeting set for 9 a.m. Monday, April 11, at the Santa Rosa County Administrative Office Complex, located at 6495 U.S. 90 (behind McDonald's). The agenda for the meeting is posted at http://www.santarosa.fl.gov/agendas/agendaView.cfm?ID=2288. The meeting will be broadcast online at http://santarosa.fl.gov/bocc/BOCC_Calendar/#.
Customarily, the Monday "committee meetings" are used to discuss and debate items on the agenda, while formal decisions are made at the commission's regular meeting, held the following Thursday. The regular meeting is set for 9 a.m., Thursday, April 14, at the Administrative Complex in Milton.
Gomillion's report is posted here: http://www.santarosa.fl.gov/agendas/backupdocs/Backup-832-2.pdf.
Commissioners will also discuss a proposed inter-local agreement with the Emerald Coast Utilities Authority that would charge ECUA customers in Santa Rosa County an additional $2 per quarter to help pay for a new recycling facility that ECUA is constructing in Perdido Key.
Santa Rosa, and all areas served by ECUA, have been without recycling services since October 2015 when the group's recycling contractor, Infinitus Renewable Energy Park in Montgomery, Ala., abruptly closed.
Also on Monday, the commission will discuss a proposed change in the county's tobacco/nicotine policy. Under the proposal, effective May 1, 2016, the use of all tobacco/nicotine products — including smoking, dipping, chewing, electronic cigarette, electronic pipe, vaporizer, vape pen or other similar devices will be banned in:
All enclosed areas where work is performed, as well as in all restrooms, all meeting rooms, all break areas and all private offices.
All county-owned vehicles.
All employee-owned vehicles used in the course of work when other employees or another person is in the vehicle for work-related purposes.
Tobacco use will only be allowed in locations that are at least 50 feet from any workplace entryway, vent, window or doorway. Smoking will not be allowed in any location that allows smoke to circulate back into the building.
Tobacco product use will only allowed in outdoor areas designated by Santa Rosa County.
"No Smoking" signs will be posted at all building entrances and throughout building. The new policy will be included in training manuals and new employee orientation.
However, county Public Information Officer Brandi Whitehurst said the new rules are not limited to employees.
"The tobacco policy will apply to everyone who smokes, citizen or employee," she said. "You'll still see the tobacco poles near the entrances of buildings but that's for people who smoked in the parking lot to dispose of their butts before walking in the building and — hopefully — not drop them in the parking lot."
The new policy does not preclude the county from hiring people who use tobacco.
Whitehurst said the policy will cover all county employees who report to the County Commission, clerk of courts, tax collector, property appraiser and supervisor of elections. The Sheriff's Office has a separate tobacco policy.