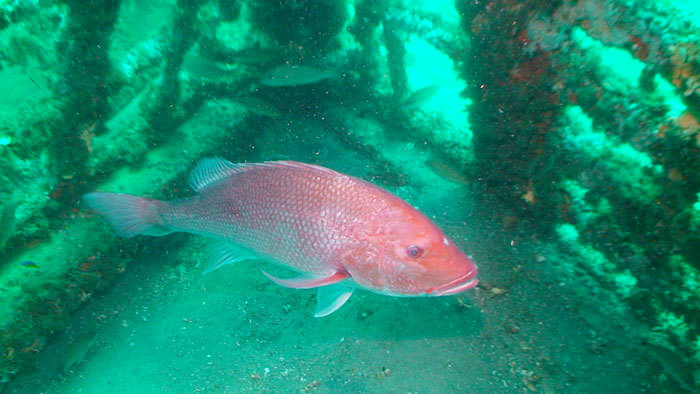 The Florida Fish and Wildlife Conservation Commission (FWC) and Governor Rick Scott today announced a 40-day recreational red snapper season for both Gulf state and federal waters. A 24-day season was originally proposed.
Gov. Scott said, "Florida is a premier fishing destination and saltwater fishing in the Gulf of Mexico has a $7.6 billion economic impact in our state every year. Adding additional opportunities for anglers to enjoy Florida's world-class fishing not only benefits our visitors but also our Gulf Coast communities. I am pleased to announce this extension today, and encourage visitors and residents to start planning their summer fishing trips."
"Florida is an important access point throughout the nation and world for recreational red snapper fishing," said FWC Chairman Bo Rivard. "With other Gulf states setting longer seasons than what Florida had initially proposed, it was important for us to find a fair resolution that would provide equal access to red snapper in Florida. FWC worked collaboratively with NOAA Fisheries to come up with a season that would provide access to all of those that choose Florida as their fishing destination. We appreciate the leadership from Gov. Rick Scott and U.S. Congressman Neal Dunn and we are excited to announce that extension today."
Florida will be setting the season in 2018 and 2019 in both state and federal waters through a fishery-management pilot program (also referred to as an Exempted Fishing Permit). The 2018 proposed season would open June 11 and close July 21.
This recreational season will include those fishing for red snapper from private recreational vessels. For-hire operations that do not have a federal reef fish permit are also included but are limited to targeting reef fish in Gulf state waters only.
This Exempted Fishing Permit will not apply to commercial fishermen or for-hire operations with a valid federal reef fish permit.
To share your comments or input on Gulf red snapper, visit MyFWC.com/SaltwaterComments.
Learn more about snapper at MyFWC.com/Fishing by clicking on "Saltwater Fishing," "Recreational Regulations" and "Snappers" and don't forget to sign up for the Gulf Reef Fish Survey via GoOutdoorsFlorida.com if you plan to target snapper or other reef fish from a private vessel.