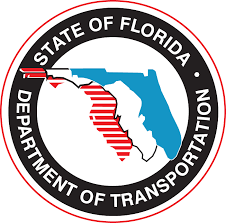 The Florida Department of Transportation (FDOT) is providing an update on road and bridge closures and restrictions in Northwest Florida due to Hurricane Michael.
FDOT has suspended interstate and highway maintenance and construction indefinitely to allow for an increase in traffic as motorists evacuate from the northwest Florida coastline area. All rail, transit and seaport facilities are functioning as normal. Presently, no bridges are closed due to the storm and bridge inspection crews are on standby for any potential inspections.
FDOT will assist first responders with traffic control, detours or road closures, but the department will suspend emergency response activities if Hurricane Michael's sustained winds reach tropical storm force of 45 mph or higher. Once conditions improve, crews will go back to working around the clock to clear all roadways.
Motorists are encouraged to monitor weather reports and road conditions and to be on the lookout for flooded roads. If the road ahead is flooded, turn around and find an alternate route. Flooded roads may hide the fact that the roadway is washed out underneath and as little as six inches of rushing water can force your car off the road.
For the latest closures and updates, travelers can access Florida's 511 service from cell phones, landlines and online at www.FL511.com. For more information, follow FDOT on Twitter @myfdot_nwfl or on Facebook at Facebook.com/MyFDOTNWFL.