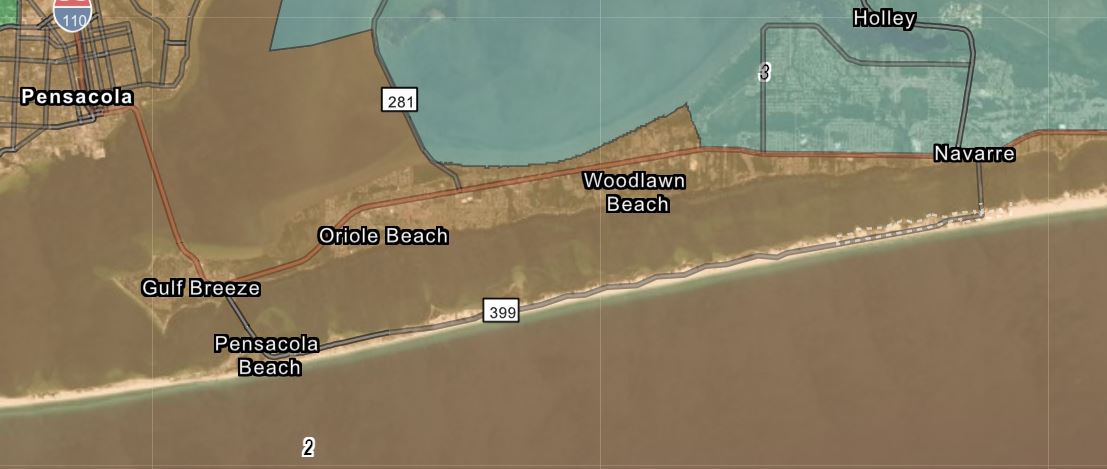 The Florida Legislature has redrawn its district maps, following the results of the 2020 Census. The newly proposed Senate District lines don't impact Santa Rosa County; however, some parts of south Santa Rosa County will be shifted from House District 3 into District 2 if redistricting passes review by the Florida Supreme Court.
House District 2 Representative Alex Andrade will pick up most of Navarre, which had been represented by House District 3 Representative Jayer Williamson.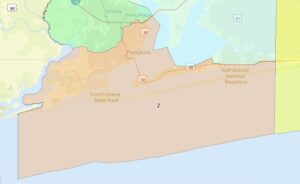 Currently Andrade's district covers Pensacola Beach and Gulf Breeze eastward to the Oriole Beach area. But under the new boundaries, District 2 would be extended to cover all parts south of East Bay and west of Bergren Road, plus all parts south of Navarre Parkway and east of Bergren Road.
"I'm proud of the integrity shown by the House in the process, and if these maps are approved, I'm excited to earn the votes of the residents of Navarre," Andrade told South Santa Rosa News on Monday.
Andrade is currently seeking re-election to the District 2 seat. His current challengers include fellow Republican Greg Litton and two Democratic challengers, Andy Romagnano and Carollyn Taylor.
Williamson is not seeking re-election. So far Republicans Mariya Calkins and Skip Orth are running for that seat.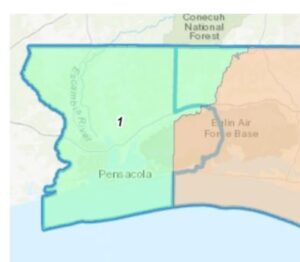 As for Senate boundaries, Florida Senate District 1, which is represented by Senator Doug Broxson of Gulf Breeze, is tapped to get more territory in north Okaloosa west of Crestview but will lose parts of Eglin Air Force Base property, which will mostly be in District 2, which is represented by Senator George Gainer. Broxson and Gainer are both unopposed at this time.
The Supreme Court is expected to review the proposed new boundaries before the current legislative session ends on March 11.