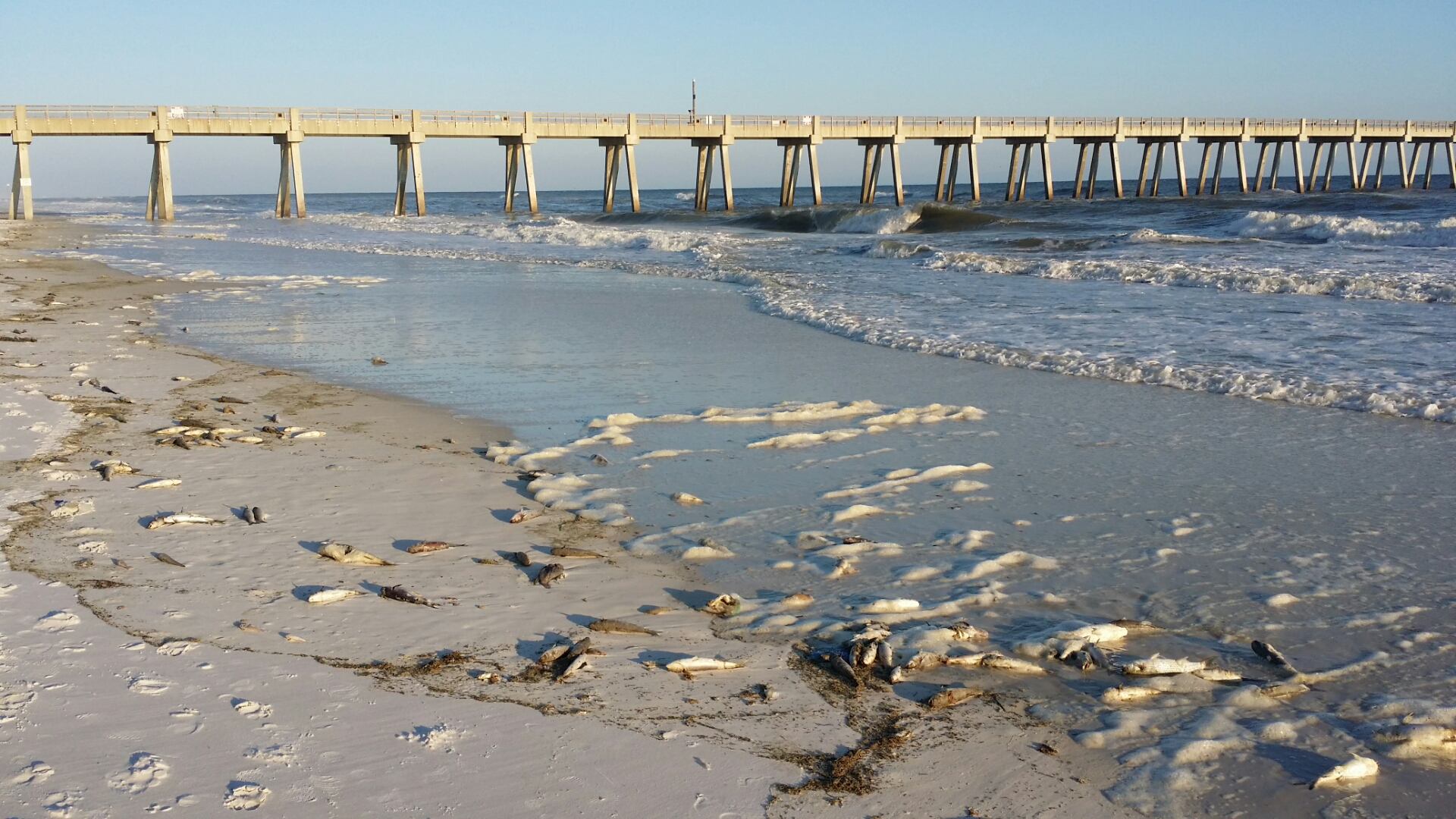 Thousands of decaying fish litter the shoreline of Navarre Beach, and beachgoers are experiencing eye and respiratory irritation, resulting from a red tide — a harmful concentration of algae.
The Florida Fish and Wildlife Conservation Commission's Oct. 28 red tide report states "extensive" fish kills and respiratory irritation have been reported in Santa Rosa, Okaloosa, Walton, Bay and Gulf Counties.
Karenia brevis, the organism responsible for Florida's red tide, was detected in "background to high concentrations" in samples collected in Bay County and in "background concentrations" in a sample taken from Escambia County.
However, FWC said no samples have been analyzed so far this week from Santa Rosa, Okaloosa, Walton and Gulf Counties.
The reports goes on to state satellite images from last week showed a red tide bloom offshore of Okaloosa and Walton counties, and along and offshore of Bay and Gulf counties. The agency said no useful satellite images are available this week due to cloud cover.
"Red tides can last as little as a few weeks or longer than a year. They can even subside and then reoccur. The duration of a bloom in near shore Florida waters depends on physical and biological conditions that influence its growth and persistence, including sunlight, nutrients and salinity, as well as the speed and direction of wind and water currents," according to FWC.
Terry Wallace, who oversees Navarre Beach operations for Santa Rosa County said he has seen worse incidents of red tide and that the decayed fish are washed out by the tides.
FWC sampling will continue and its collaborative forecasts show west and alongshore movement of the bloom patch over the next three days.