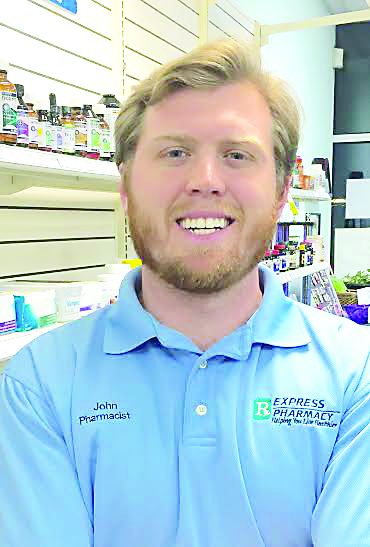 Summer is truly in full swing, and I've already seen many of my patients come by with severe sunburns. It is always important to make sure you are properly protected from the sun's harmful ultraviolet, or UV, radiation, especially this time of year. UV radiation, consisting of UVA and UVB rays, causes sunburns, aging, and skin cancer. Keep the following tips in mind while you are enjoying the outdoors this summer.
l UV radiation is the most harmful from 10 a.m. to 4 p.m. Be sure you are protected all day, but especially during this time when your skin will be the most exposed. In our area especially, children under 6 months of age should be kept inside during this dangerous period.
l Physical barriers to the sun can offer relief. Sun protective clothing, hats, and sunglasses with UV protection are all great ways to stay clear of the sun's harmful radiation.
l Choose the right sunscreen. SPF 15 is recommended for daily use, but look for SPF 30 or higher if you are going to spend long periods of time outdoors. Choose a sunscreen that is labelled "broad spectrum" and "water resistant". This means it provides protection against UVA and UVB radiation, and that the protection will last longer when exposed to water.
l Apply sunscreen correctly. Allow the sunscreen to form a protective barrier by applying 15-30 minutes before sun exposure. Make sure to reapply every 2 hours, as well as immediately after exposure to water. Failure to properly reapply is a big reason many around of area become burnt.
l Make sure children are protected. Children over 6 months should wear sunscreen and/or sun protective clothing, hats, and sunglasses. Children less than 6 months should be kept completely shaded and out of the sun at all times. It only takes one sunburn to severely increase the risk of malignant melanoma, the deadliest form of skin cancer, in children less than a year old.
l Use the correct aftercare products following a burn. If you do get a burnt, look for calamine lotion, benzocaine, and aloe vera based products to get relief from pain and discomfort. If you have a sunburn you will also want to drink plenty of water or sports drinks to rehydrate.