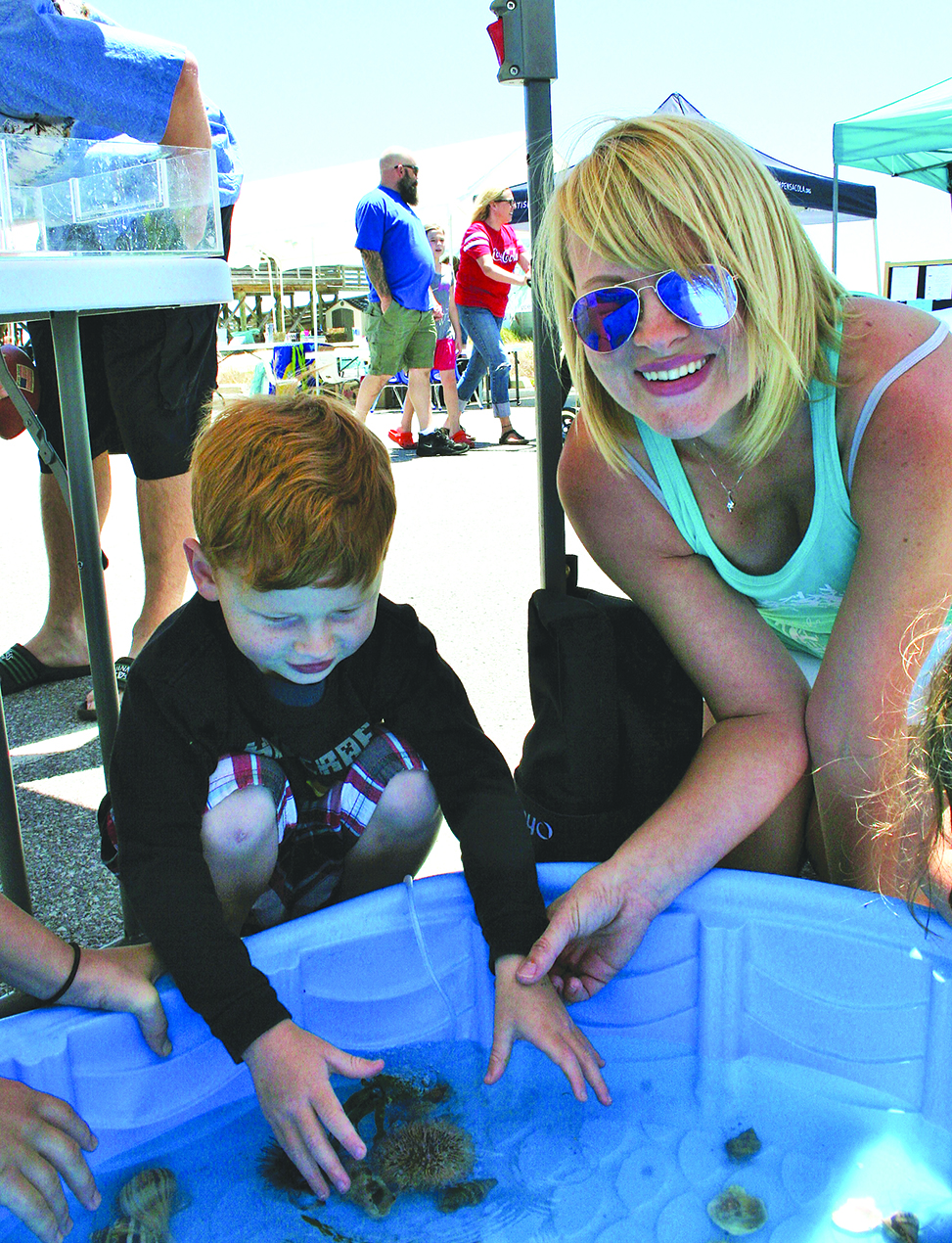 Jenelle Logan and other parents with special needs families are uniting to help support one another.
In February, Emerald Coast Exceptional Families was created to provide a support system aimed to improve the quality of life for all special needs families, regardless of the diagnosis.
Logan, who has a nephew and a son with Autism, serves as the group's treasurer.
"You need support, even if it's just talking to someone who understands," Logan said. "It's important to not feel alone."
Logan said being part of the support group can help families learn how navigate insurance hurdles, understand the school system and its individual education plans and discover available therapies.
"Right now we have a play date one time per month at Navarre United Methodist Church. It's a private, fenced playground and any special needs child and their siblings can come," she said.
To create an awareness of the group, volunteers staffed a booth at the May 6 Autism OdysSea event at the Navarre Beach Marine Science Station.
"The OdysSea event is a result of an experience I had while vacationing with a neighbor, whose son has Autism and was born the same day as my son," said Charlene Mauro, director of the science station.
"While we were visiting Disney World, I was surprised to see the challenges and sideways glances my friend received," Mauro said, pointing out it inspired her and the science station team to band together and create an event specifically designed for all exceptional families, including those with children on the spectrum.
"We had sensory stations, touch tanks, seining, kayaking, SUP, birding, and wildlife encounters," said Mauro.
Mauro's fellow members of the Rotary Club of Navarre also volunteered at this year's OdySea event.
"As part of our ongoing support and sponsorship of the Marine Science Station, we provided lunch of grilled hamburgers and hotdogs for attendees, volunteers and staff," said Rotary Club of Navarre President-Elect TJ Goulet.
In addition to participating in the OdysSea event, Logan said the support group is also planning a Special Needs Mom's Night to celebrate Mother's Day.
That event will take place from 6:30 p.m. – 9 p.m., Friday, May 12 at 7343 Spinnaker Court on Navarre Beach and will include food, fellowship and pampering by local health and beauty experts. It's free to all special needs mom.
The next support group play date is scheduled from 10 a.m. until 1 p.m., Saturday, May 20 at Navarre United Methodist Church, located at 9474 Navarre Parkway.
For more information visit EmeraldCoastExceptionalFamilies.org.