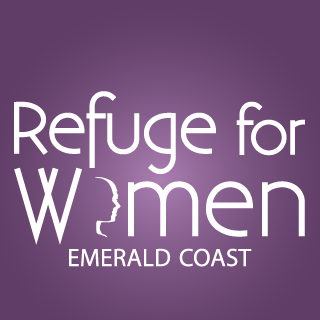 The blessings have been bountiful lately for Refuge for Women Emerald Coast, an organization which formed in February but is already more than halfway toward its goal of raising $100,000 to open up a safe house for sexually exploited women.
Recently an anonymous donor offered to match up to $10,000 in contributions the group received during November. But as of November 26 the donations only added up to $6,000.
However with a surprise last-minute gift of $5,000, the group was able to exceed its goal, and more than double it's $20,000 fundraising goal for the month.
"Earlier that night we had a prayer meeting with about 20 of our supporters, and someone asked where we were standing on the $10,000 matching offer," said Navarre businessman Skip Orth, one of the group's organizers. "So we prayed for finances along with many other things," Orth said.
Their prayers were answered when someone stepped forward and made the unexpected $5,000 contribution.
"I am in awe of how crazy good God is," an exuberant Orth posted on social media. "That put us over the top of the $10,000 matching donation offered to us by an anonymous donor earlier this month! We will open soon," he said.
According to Orth, the group is now seeking the "right house in the right place" to provide the 12-month program aimed to help women wishing the leave the sex or human trafficking industry.
"The location of that safe house will be protected so that victims escaping to our area can get away from their previous life," Orth said.
Thanks to Orth, the organization recently moved into administrative offices on East Bay Boulevard which house his corporate office for Father & Son Landscape.
Michelle Jones, director of the local Refuge for Women chapter, said the organization is already hiring staff.
Donations to the group can be made via www.rfwemeraldcoast.org or through the group's Facebook page @refugeforwomenemeraldcoast.
For more information, contact Jones at michelle.jones@refugeforwomen.org.