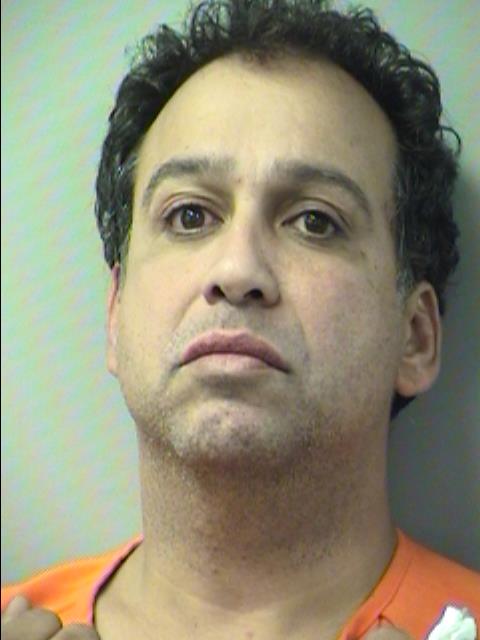 The suspect who put several law enforcement officers' lives in danger during a high speed chase that ran from East Milton to Navarre and ended when the suspect hit an innocent motorist head on did the unthinkable when he walked right out of the hospital he was transported to after the accident and out of the grasp of law enforcement officers.
Mark Anthony Tusa led Florida Highway Patrolmen and Santa Rosa County Sheriff's deputies on a chase through East Milton in a stolen truck back on Nov. 2. The suspect crashed the truck in East Milton and stole another truck, which he drove down Hwy. 87 South and onto East Bay Boulevard in Navarre where he tried to pass a number of vehicles on the two-lane road and hit a motorist head on.
After Tusa crashed the pickup in East Milton, two passengers who were in the vehicle with him were apprehended. Brooke Davis, 28, of DeFuniak Springs and Yohanna Dwyer, 31, of Santa Rosa Beach were subsequently arrested after the incident.
According to the Jail View records, Davis was charged with Resisting an Officer and released on Nov. 4 from Santa Rosa County Jail. Dwyer was also arrested for Resisting an Officer, but law enforcement also discovered that she had an Out-of-County Warrant. She was released from Santa Rosa County Jail on Nov. 9.
Tusa was later transported to Sacred Heart Hospital in Pensacola following the crash in Navarre via LifeGuard's LifeGuard-1 helicopter, but the suspect left the hospital shortly after and was never apprehended for the crimes he committed back on Nov. 2.
According to Santa Rosa County Sheriff's Office Public Information Officer Rich Aloy, information was relayed to SRSO deputies during the pursuit that Tusa could have been "heavily armed". When officers caught up with the suspect on East Bay Boulevard after he crashed the second stolen truck, officers had to do a felony take down to keep law enforcement officers and surrounding bystanders safe.
Aloy told South Santa Rosa News that a warrant was issued for Tusa's arrest 10 days after the crash, but that the suspect left the hospital after the warrant was already issued.
"(His) warrant became active Nov. 12," Aloy said. "Generally the hospital advises law enforcement upon release."
Both FHP and the SRSO declined to issue a report on the Nov. 2 chase, but South Santa Rosa News was able to obtain the report through a public records request.
The suspect was transported to Sacred Heart Hospital, but instead of being escorted out in handcuffs and into the back of a SRSO patrol car, the suspect walked free onto the streets.
The victim who was hit head on by Tusa on East Bay Boulevard was later identified as Lura Llewellyn of Waterford, Michigan.
Llewellyn had minor injuries, but was transported to Ft. Walton Beach Medical Center according to the FHP report.
According to jail records, Tusa has never been arrested in Santa Rosa County, but has been arrested a total of 15 times since 2001 in Okaloosa County.
In November 2014, he was charged with Grand Theft of a Motor Vehicle. His latest arrest on July 17 was for vehicle theft.
Over half of his arrests in Okaloosa County involved the theft of a vehicle. Tusa has also been charged multiple times with burglary.