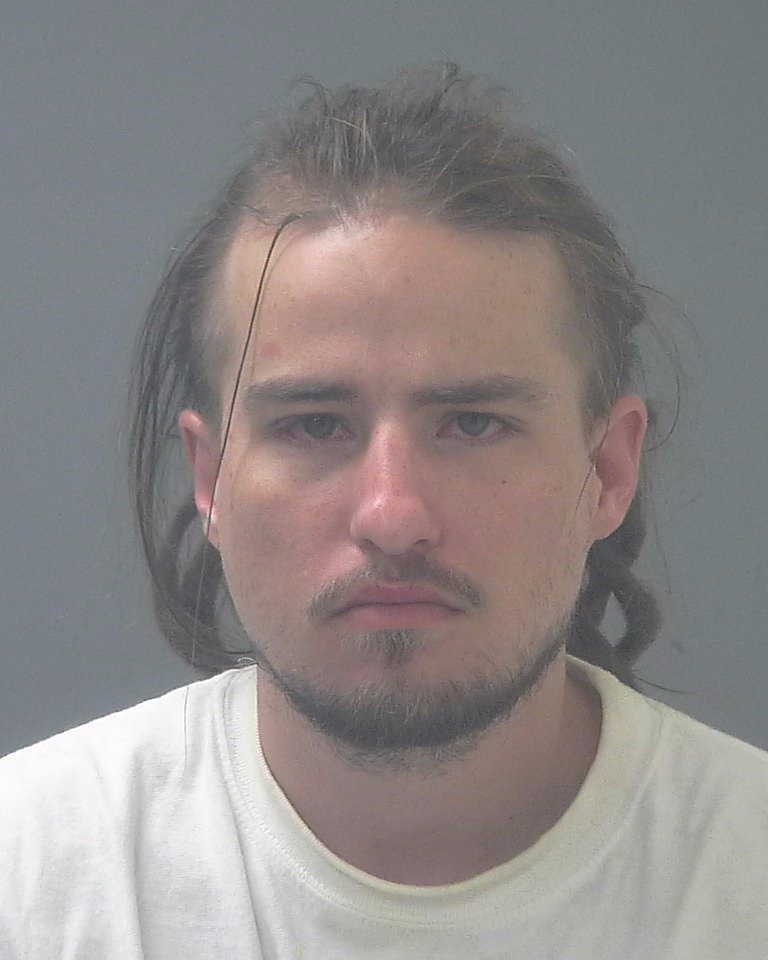 Grayson Zachary Eagan, 29, turned himself into Santa Rosa County Jail and was booked at 11:06 p.m., December 22 after leading police on a roughly 60-mile, multi-hour chase at speeds up to 180 mph earlier that day.
"The speeds were incredible," said Santa Rosa County Sheriff Bob Johnson, calling Eagan and "idiot" and noting the suspect was traveling at speeds up to around 180 mph in a black BMW Alpina Sports model, which has about 800 horsepower. "We could barely keep him in sight. Our officers were doing 130 mph, and he left them," Johnson said, pointing out the lives of citizens and deputies were endangered by Eagan's excessive speeds.
Cops believe the incident started with a road-rage episode in Navarre. The suspect is accused of firing at another vehicle. Police say there was no apparent connection between the victim and Eagan. Damage was sustained to the victim's vehicle.
Eagan was then able to evade more than a dozen police vehicles by traveling northbound on Hwy. 87 S at high speeds in the BMW sedan. Johnson said Eagan evaded spike strips police deployed on Yellow River Bridge. "When he slowed to make the u-turn (at Yellow River Bridge) he tossed two backpacks out."
Inside the backpacks were drugs and a modified, fully automatic Glock 45-caliber firearm. Johnson said Eagan could face related federal charges for the illegal firearm.
Eagan then led police southbound on 87 S before turning west onto East Bay Boulevard, where he evaded spike strips a second time by traveling into a ditch then back onto the roadway. The chase continued, progessing eastbound on U.S. 98 before heading northbound on 87 S again.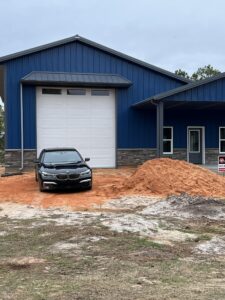 Later in the day the sedan, which doesn't belong to the suspect, was located behind a residential building in the 8200 block of Molina Street in Navarre. It's believed Eagan left on foot from that site.
Johnson said Eagan turned himself last night. According to his Jail View booking information, Eagan, whose residence was listed as 6270 Hilltop Road in Pensacola, has been charged with:
Shooting into an occupied vehicle (second-degree felony);
Discharging a firearm from a vehicle (second-degree felony);
Aggravated assault with deadly weapon without intent to kill (third-degree felony);
Possession of a weapon by a convicted Florida felon (second-degree felony);
Amphetamine trafficking (first-degree felony);
Fleeing/eluding police with disregard to the safety of persons or property (second-degree felony);
Criminal mischief – property damage (third-degree felony).
Eagan also has a hold from Baldwin County Sheriff's Office in Alabama. Sources close to the case say the car he was driving during yesterday's shooting and chase was registered to a Fairhope address.
It's not Eagan's first encounter with the law. He was booked August 31 into Santa Rosa County Jail and was out on $161,000 bond. Court records show that prosecutors on October 16 charged him with grand theft auto, possession of a controlled substance without a prescription (four counts), possession of synthetic cannaboid, possession of a weapon or ammo by a convicted Florida felon (two counts) and amphetamine trafficking.
Prior to his August arrest in Santa Rosa County, Eagan had been arrested 8 times since 2013 in Escambia County for charges including but not limited to cocaine possession, marijuana possession and disorderly intoxication. He was also arrested twice for being an out-of-state fugitive.
Records from Baldwin County Sheriff's Office in Alabama show that Eagan was booked March 26, 2021 for attempting to elude police, possession of drug paraphernalia, possession of a controlled substance without a prescription (three counts), receiving stolen property and forbidden possession of a pistol by certain persons. Additionally, he was booked June 6, 2021 for three counts of drug trafficking and other offenses.
Court documents show prosecutors have filed to a motion to revoke his bond.
"He should be in (prison) for about 30 years," Johnson said.