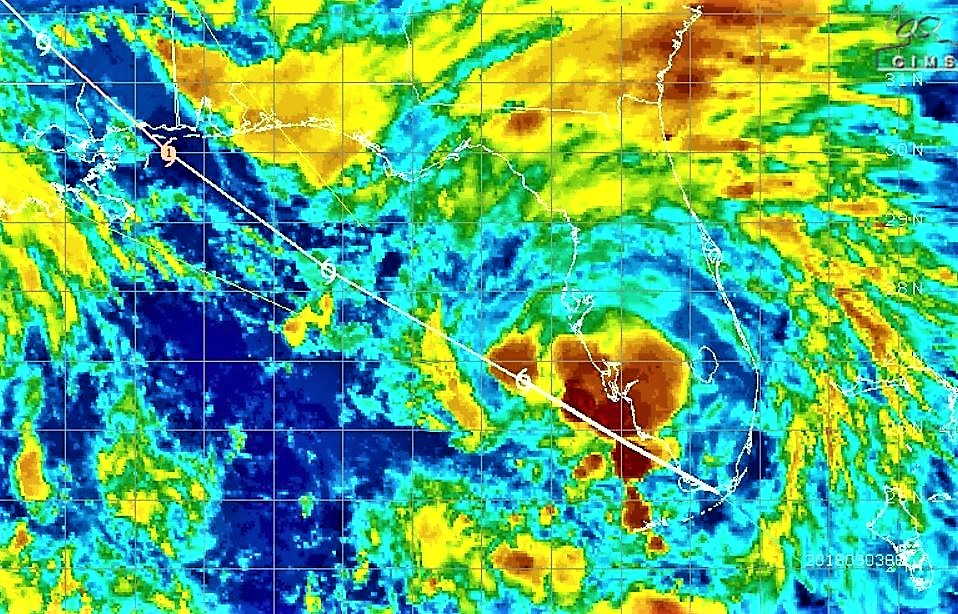 The National Hurricane Center's 11 p.m. EDT advisory for Tropical Storm Gordon shows the storm continues to churn across the Gulf of Mexico at 17 mph.
The storm's maximum sustained winds remain at 60 mph as it continues its present WNW course, but tropical storm storm force winds now extend 60 miles from the center (up from 45 miles), per NHC.
NHC Forecaster Dan Brown stated in the advisory that a west-northwestward to northwestward motion with some decrease in forward speed is expected over the next few days.
"On the forecast track, the center of Gordon will move across the eastern Gulf of Mexico tonight and Tuesday, and will approach the north-central Gulf Coast within the warning area late Tuesday afternoon or evening, and move inland over the lower Mississippi Valley on Wednesday," Brown stated.
According to Brown, gradual strengthening is expected during the next 24 hours, and Gordon is forecast to be a hurricane when it makes landfall along the north-central Gulf Coast.
After landfall, "rapid weakening" is expected said Brown.