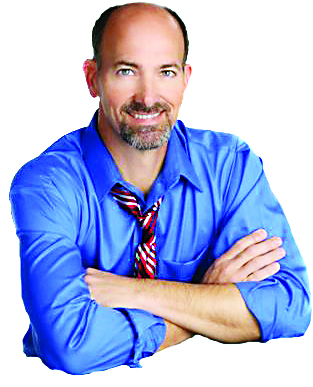 Santa Rosa County Tax Collector Stan Nichols has added three service kiosks in his Midway, Pace and Milton offices.
Nichols said he was facing a challenge when employees needed to be deployed from one office to another due to sickness or other issues.
"Our clerks would then spend valuable time driving and setting up at the new branch. Between the travel, and in some cases overtime, this method was simply inefficient," Nichols said.
So Nichols decided to add service kiosks — specifically video conferencing kiosks which allow customers to chat live with a county employee based in a central location.
"Retaining human interaction was a high priority when we implemented this solution," said Nichols. "These kiosks allow for an employee to be in one office, yet serve customers in any of the other three branches of the Santa Rosa Tax Collector's office, wherever the need is the greatest," Nichols said. "As a customer, you can walk up to one of our kiosks, push a button, and you're instantly connected to our customer service representative in a central location."
According to Nichols his office is currently averaging 50-75 transactions per day via kiosks, and no staff were let go as a result of the additional service.
"These are customers who are at various branches that aren't having to sit and wait in our lobby. This is allowing for shorter wait times in all of our branch offices and is helping to better accomplish our main goal, providing the best customer service to all citizens of Santa Rosa County in the most courteous, professional, innovative and cost-effective matter," Nichols said.
"We pride ourselves on personal customer service in our office and wanted to remove any cold, technical aspect of the customer interaction. This also helps to avoid any confusion between the customer and our employee that a non-face-to-face solution may present," said Nichols. "We feel that our innovation and implementation of our new Virtual Customer Service Representative not only helps to further that vision for our office, but could possibly help revolutionize offices throughout our state."
Photo of kiosk courtesy Santa Rosa Tax Collector Stan Nichols