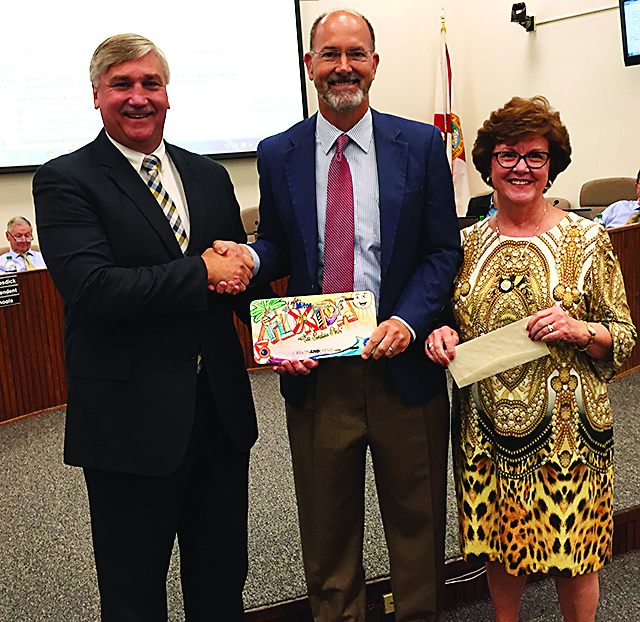 On September 20 Stan Nichols, Santa Rosa Tax Collector,  presented the Santa Rosa School board with a check to be split between fourteen schools. This was generated in thanks to the Kids Tag Art Program.
Each check will go to the fifth grade art program at our Santa Rosa Elementary Schools to be used as seen fit for art supplies, etc. The Tax Collector's office has raised nearly $36,000 in funds from sponsors and donations for the Kids Tag Art program since Mr. Nichols implemented the program in Santa Rosa County nearly three years ago. (That figure does not include the revenue generated from the actual tag sales).
"I am proud to have developed and introduced this program to our educators here in Santa Rosa County," Nichols said.
If you would like to become a corporate sponsor in the Kids Tag Art program, please contact Nichols' office at 983-1800.
Pictured is Stan Colie Nichols (Santa Rosa Tax Collector); Tim Wyrosdick (Santa Rosa School Superintendent); Jennifer Granse (Santa Rosa School Board Chairman).