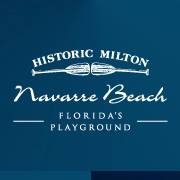 The Santa Rosa County Tourist Development Council, an advisory board which includes stakeholders in the tourism industry who make recommendations for the use of county bed tax funds to county commissioners, has restructured its committees and meeting schedule.
Previously the council had subcommittees in the south end and north end of the county which met monthly. However, those groups are have been merged into one committee which meets every other month.
TDC member Jack Sanborn said attendance has been an issue. "It's hard enough to get people to go to meetings," he said, expressing a desire to get more participation from stakeholders, such as hotel and condo managers.
Additionally, the TDC has also transitioned from monthly meetings to meeting every other month. The TDC will meet on Thursdays following committee meetings on Monday. Traditionally discussions are held at committee meetings and recommendations are decided during council meetings.
The 2016-2017 schedule follows:
– Committee meetings
Oct. 3, Nov. 28, Jan. 30, April 3, May 30 and July 31
– Council meetings
Oct. 6, Dec. 1, Feb. 2, April 6, June 1 and Aug. 3
Meetings are rotated between south end and north end locations.
Committee meetings in October, November and July will take place at the Navarre Visitor Center. Those in January, April and May will take place at the Santa Rosa County Economic Development Office.
Council meeting in October, December and August will take place at Tiger Point Community Center. Those in February, April and June will take place at the County Administrative Complex.
For more information visit www.santarosa.fl.gov and select the department for the Tourist Development Office.