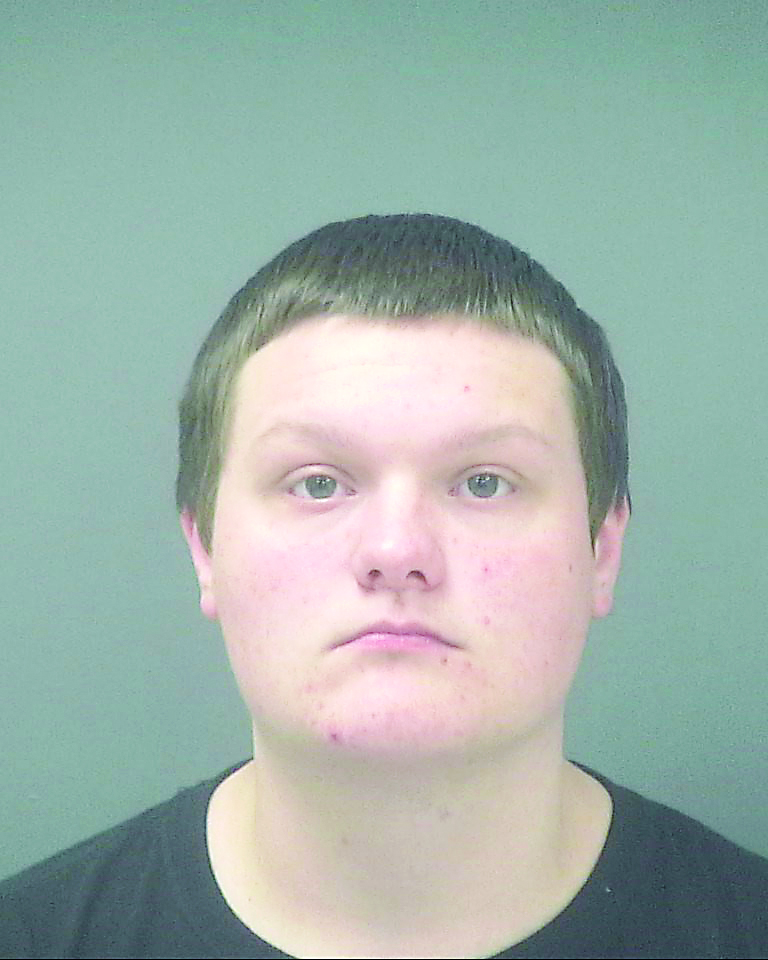 A Navarre man was slapped with a misdemeanor Battery charge on Monday after his brother alleged the man pushed him up against the wall with a baseball bat and hit him in his mid-section.
Santa Rosa County Sheriff's deputies were alerted to the incident at around 3 a.m. on Monday and were called out to a home on Sound Haven Court in Navarre.
While en route, the responding law enforcement officers learned that the suspect, later identified as Benjamin Salter, 18, had fled the scene of the incident and was believed to have been hiding in a nearby wooded area.
When deputies got on scene, they spoke with the victim, Salter's brother.
The victim claimed his brother pushed him in the chest with a baseball bat earlier in the night and pinned him against a wall inside of the residence, the report stated.
The victim claimed he was "caught off guard' by the bat and that he was afraid of what his brother was capable of doing with the bat when he pushed him against the wall with it.
The victim said he pushed his brother off of him, and that's when he said Salter hit him with his fists "multiple times" in his mid-section, the arrest report stated.
According to the report, in response to the blows, the victim told law enforcement that he fought back and hit the suspect in his mid-section. Upon doing so, Salter fled from the residence, the report indicated.
Deputies were not able to locate Salter following the initial report and issued a warrant for the man's arrest. Salter was later apprehended by SRCSO deputies and placed behind bars at Santa Rosa County Jail. Salter was given a $2,500 bond during his first appearance.
This is Salter's first arrest in Santa Rosa County according to the Santa Rosa County Jail View website.