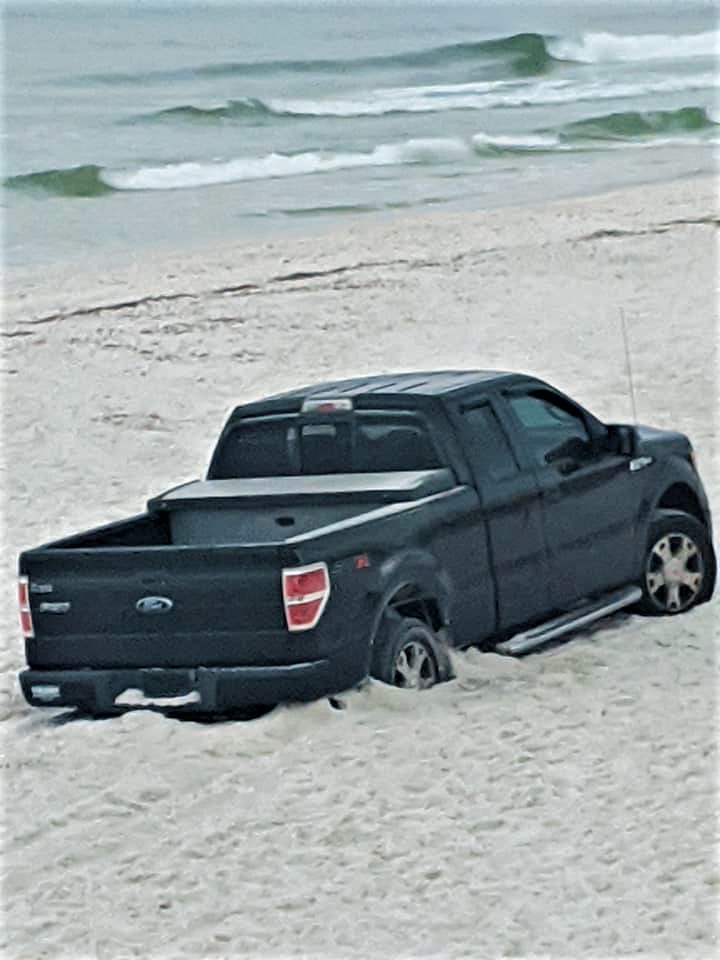 Tyler Jerome Mullins, 18, of Savannah, Tennessee, was booked July 4 into Santa Rosa County Jail after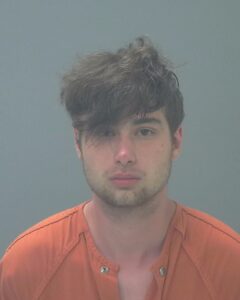 Santa Rosa County Sheriff's Office responded to Beach Access 38C on Navarre Beach and discovered a black Ford truck stuck on the shoreline of the Gulf of Mexico. The truck was missing its license plate.
A witness told police she observed a white male wearing all dark clothing pacing around the truck. She told cops she did not approach the suspect out of fear for her safety but that some kayakers told her they spoke to the suspect, who reportedly told them he wasn't aware the public cannot drive on the beach.
Police discovered the owner of the truck was a resident of Gulf Breeze. Subsequently, Gulf Breeze Police Department successfully contact the owner.
While awaiting a tow truck, a beach goer approached the deputy on scene and and said a young male had been found asleep in a boat and was last seen walking toward the Tom Thumb on Navarre Beach Causeway.
The deputy observed the suspect on a bicycle on Navarre Beach Causeway, so he ordered him to stop and activated the lights and sirens on his patrol unit.
According to his arrest report, Mullins refused to stop and yelled, "F— you! You're too slow and won't catch me."
The deputy again ordered him to stop, but Mullins continued on the bicycle. Other deputies were able to catch and detain Mullins, who was reported to be uncooperative. Cops say he also refused to identify himself.
Police transported a kayaker who witnessed the incident to where the suspect was detained, and he was able to identify Mullins as the man who was driving the black Ford truck on the beach.
Mullins was charged with a third-degree felony count of vehicle theft and a first-degree misdemeanor count of resisting an officer without violence. He was released July 5 on an $8,500 bond.