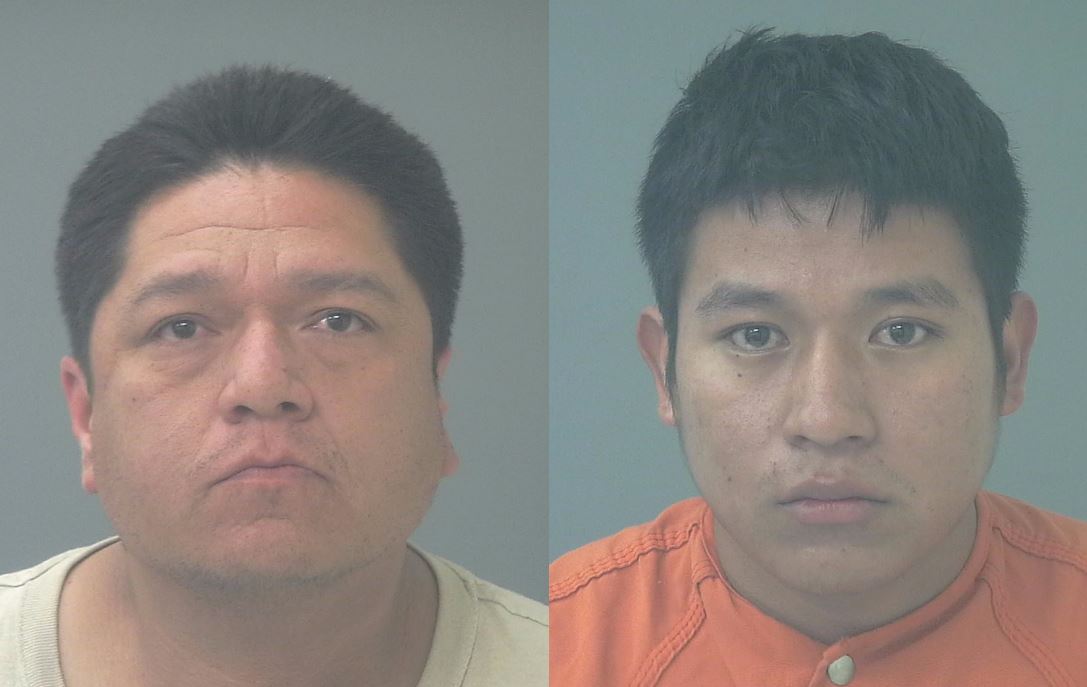 Santa Rosa County Sheriff Bob Johnson this afternoon hosted a joint press conference with the Florida Department of Law Enforcement and other officials following yesterday's human trafficking bust which took place in Santa Rosa County on Interstate 10.
Johnson reported that two Hispanic male children were recovered and two adult Hispanic suspects are now in Santa Rosa County Jail facing kidnapping/human trafficking of a child and smuggling charges.
Frank Leija Moreno, 39, a U.S. Citizen of Texas and Jackson Perez-Godinez, 21, who is not a U.S. Citizen, were booked yesterday and remain behind bars with a $1 million bond for each.
"They're not getting out of here any time soon," Johnson said. "We got two really bad guys off the street."
Johnson said a traffic violation stop was made on a vehicle in which the suspects were in the front seat and two male Hispanic children who were not related to either man were in the back seat.
Johnson said all four parties were interviewed and "stories didn't match" and that the suspects lied to police about what they were doing.
Johnson said an Interdiction Unit comprised of county, state and federal agencies participated in the bust.
"The trafficking comes through here," Johnson said, calling the deputies who made the stop the "best of the best."
Johnson wrapped up the news conference by encouraging residents to call in suspicious activity.
"If you see something that looks suspcious, say something," Johnson said.