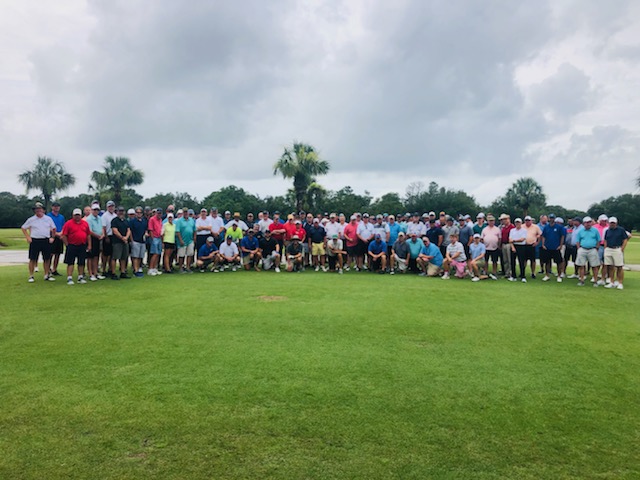 Santa Rosa County Sheriff's Office hosted a June 18 golf tournament to benefit A HOPE Santa Rosa, a local nonprofit aimed to support responsible pet ownership and provide services for community cats. The Inaugural Puttin Fore Paws event was a success, and organizers plan to make the fundraiser a yearly event at The Club. Submitted photo.
The Club at Hidden Creek is bustling again, following some changes in multiple areas, including course improvements and new staff.
Slots for playing at The Club have been recently selling out on Fridays, and last month the course didn't require any financial supplement from Holley-Navarre Water System (HNWS), which purchased the facility in 2012 for the necessity of discharging the utility's treated wastewater.
Joe Campbell, a HNWS Director, who was recently appointed with two others to serve on The Club's Board of Managers, said those are positive changes which suggest they're headed in the right direction with course operations.
"We have a new management team with a business focus, making decisions born from strategic planning," said Campbell, noting some of the board's decisions haven't been popular, such as temporarily suspending new memberships during restructuring. However, he said the changes have already proved beneficial.
"Member dues, for one, had not been re-evaluated in almost 10 years, and investment in the property itself had dwindled in recent years. Buildings had started to deteriorate. But the course itself is in great shape. The feedback from 140 golfers during last Friday's Sheriff's charity tournament confirmed it, and golfers will let you know," Campbell said.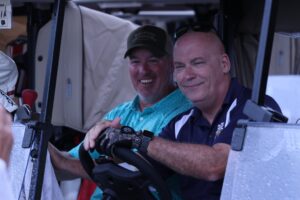 Santa Rosa Native and Three-Time PGA Tour Winner Boo Weekley joined Sheriff Johnson for Friday's Puttin' For Paws charity golf tourney at The Club at Hidden Creek. Photo courtesy Rich Aloy.
Campbell went on to praise the ground crew and new interim Greenskeeper Tyler McMellon for course improvements, including new drop areas, expanded tee boxes and new sod throughout the course.
"The greens were stalled a bit by the wet cool March temperatures, but now we are in ideal growing conditions," said McMellon. "Tee to greens, we are up to Hidden Creek standard and on par with any course in the area."
Campbell also said there is a new "customer service focus" to augment the on-course experience.
New memberships are now available, and 22 new annual members joined in May.
"The challenge now is to continue to provide (members) with a great product and value for their money. But the majority of revenue comes from public play," said Campbell.
Additionally, Campbell expects the board to start searching next week for a replacement operator for the restaurant and bar space inside the clubhouse. He said a full-time Director of Golf Operations is also being sought.
The Club is open to the public 7 days a week. To sign up for membership, schedule a tee time or apply for a job opening, call 850-939-4604.