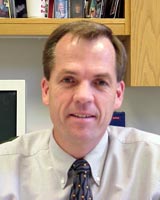 If I went around Northwest Florida and asked people to use a phrase to describe Gulf Breeze City Manager Edwin "Buz" Eddy, I think a number of people would say "gentle giant".
At over 6 foot tall, the former basketball star may seem intimidating, but he's anything but.
Don't take my word for it? Visit him in his office at city hall.
I know I have numerous times.
Sometimes for stories I was working on. And sometimes just to have a random conversation with him.
It never mattered what I went into his office for, he always had an answer. And he was always a delight to talk to.
Eddy has that special balance of seriousness and cordialness that many might not know about.
Spotted at every City of Gulf Breeze meeting, he's never talked down to an upset speaker during a public forum.
Most of the time, he's the first person to jump in to help cool tensions, even when he's talked down to.
And for the few that know him personally, work was his passion.
Following the flood in April 2014, Eddy wasn't at his home sleeping.
The floodwaters rose quickly starting at around midnight, and if you drove past city hall that night, you would have witnessed Eddy hard at work. Calling around for help, getting emergency water pumps set up. And although I wasn't around for it, I heard he did the same when Hurricane Ivan made landfall 10 years before that.
Helping others has always been in his nature.
So why am I writing about Eddy now? Because last week, he formally announced his retirement after 25 years of service with the City of Gulf Breeze.
The engine that never stops running is finally seizing up and sailing off into retirement. And to be honest, the announcement took me by surprise.
Eddy has almost twice the amount of energy I do, and I'm half his age.
The Proper resident is often spotted riding his bicycle to work or walking through Proper neighborhoods. And for those who don't know, the gentle giant also played basketball in his younger years. And I found out that random bit of knowledge just by having a friendly conversation with him one day.
That's the type of man Buz is. The type you can be serious with, and turn around and have a casual chat with.
I wish Eddy the best as he hangs up his hat. If you ever see him around town riding his bike, or just happen to be at a city meeting from now until May, go up and shake his hand. Eddy has done a lot for the residents of Gulf Breeze Proper over the years and he deserves to have his share of thank yous.