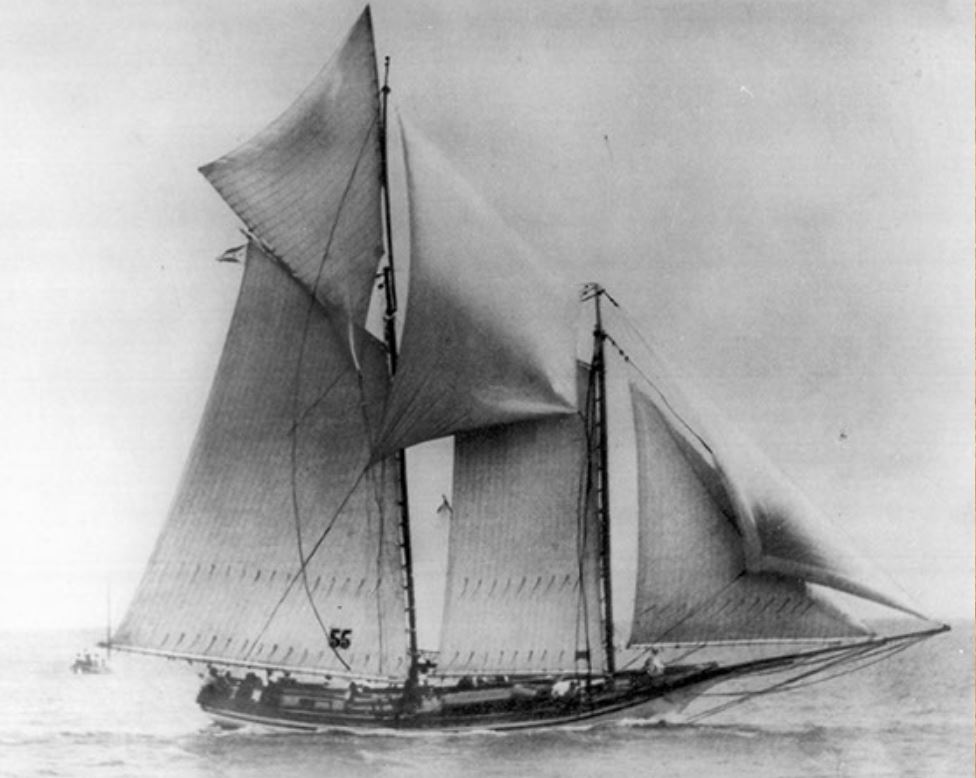 The American Girl, a 118-foot Biloxi schooner built under the director of Martin Fountain Sr, who also served as a captain of the vessel. These schooners were known for their shallow drafts and the exquisite beauty of their sails as they gracefully traversed the Mississippi Sound, earning the nickname of "white-winged queens."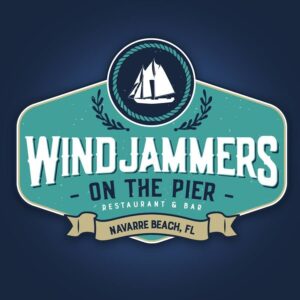 To tell the story of Windjammers on the Pier we must first revisit a time long ago when the Gulf Coast was being settled by the French and Spanish. Before highways and railroads, when waterways connected growing communities along the northern Gulf of Mexico.
Francois and Juliene Ladnier Fountain raised 12 children, and their youngest child, Martin, was born October 18, 1856 in Biloxi, Mississippi. Francois taught his sons about the seafood industry, and Martin, who was a smart, hard-working young man, began building boats at an early age. Although the family spoke French, Martin also learned English and developed a unique system of symbols to design his vessels and was known for doing related math calculations in his head.
In 1879 Martin married Mary Elizabeth Ladnier, and they settled in the Biloxi Bay area, where he opened a shipyard on the north shore by the 1800s and designed schooners, yachts, catboats and sloops.
The couple had nine children, including five sons who followed their father into the ship-building and seafood industries: Martin Jr., Gus, Walter, Randolph and Henry.
Fountain Boat Works eventually relocated to the south side of Biloxi Bay, near the historic Old Brick House on Back Bay Harbor – not far from present-day Boomtown Casino. The Foster-Fountain Packing Company was also one of the early seafood companies circa 1913.
During his 82-year life, Martin Fountain Sr. designed more than 100 schooners, including:
American Girl Annie Redding
Barton Doulion Esther Redding
Henry M Italia Jolly Traveler
Kanuga Lagoda Olivette
Margaret Kennedy Maybelle
Mayflower New Resident
Sara Kennedy Thistle
A half model of one of his schooners, dated 1902, is featured in the Smithsonian Institute's National Watercraft Collection.
Martin Sr. also built many vessels in addition to schooners, including two speed boats he was commissioned to construct in 1910: the Santa C and the Horse Fly. At the age of 78, he constructed his final vessel, a shrimp boat, in 1938. He continued going to Fountain Boat Works every day until shortly before his death at 82 years of age in 1938. His obituary in the Daily Herald describes him as a "Pioneer shipbuilder, widely known and well-liked Biloxian" who was a skilled designer and builder remembered for his love of the Gulf waters.
That legacy of love for the Gulf waters and industries surrounding it has been passed down through the Fountain family from Francois, to his son Martin Sr., grandson Rudolph, and great-grandson, Greg, a 6-foot 4-inch guard for Mississippi State who went on to play professional football for the New York Jets before settling in Navarre with his wife, Betty, who is also a Mississippi native. Greg & Betty named several of their developments in Navarre in honor of his family's Biloxi-area roots: La Fontaine, Rue la Fontaine, Fontainebleau Court, Fountainview I & II and Fountain Professional Court.
Greg's son, Ken, an attorney based in Navarre, has owned and operated Windjammers on the Pier with his wife, Tamara, since 2018. Their daughter, Margaret, helps out at the restaurant when on break from college.