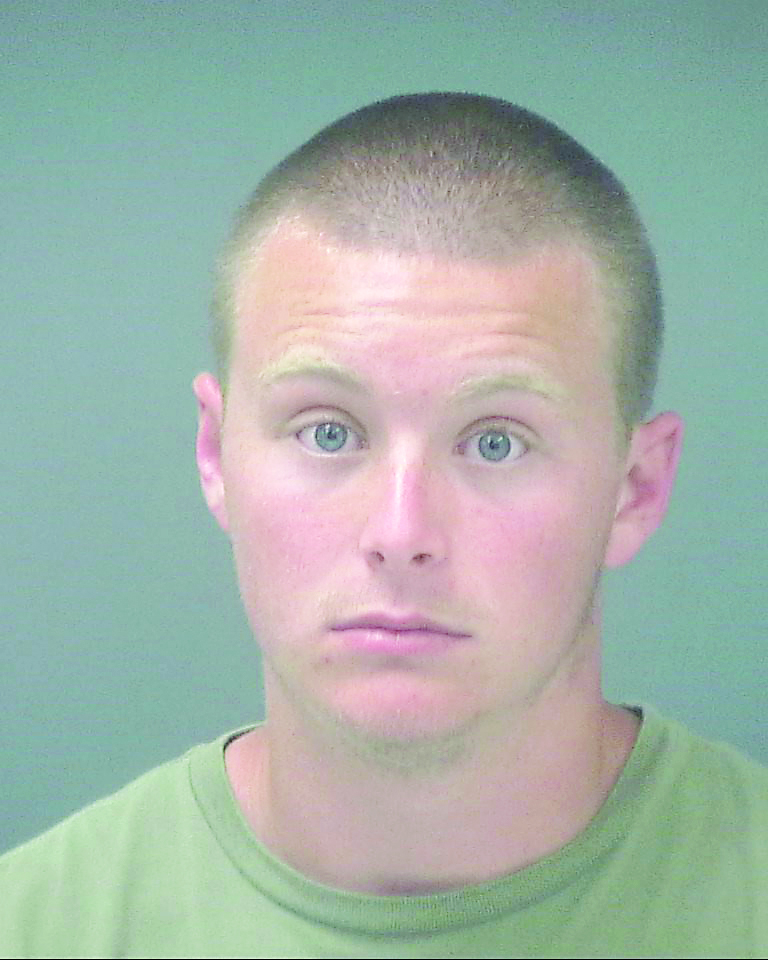 A Navarre man was arrested for Simple Assault last Friday after his neighbor called the Santa Rosa County Sheriff's Office to report that the man was threatening him.
The suspect, Justin Zielinski, 18, was arrested following the allegations, which were made last Thursday, and charged with the misdemeanor.
According to the SRCSO arrest report, the victim, Zielinski's neighbor, told the responding law enforcement officer that the suspect came onto his front porch and threatened him numerous times last Thursday evening.
The victim told law enforcement that Zielinski threatened to punch the victim's wife in the face, the report indicated. The victim said that Zielinski then threatened to punch him in the face, and that the suspect had his fist balled up and had it pulled back as though he was going to punch the victim.
According to the report, as the suspect was doing so, the victim felt threatened.
When the responding deputy spoke with Zielinski about what happened, he told the deputy "I don't know, I don't remember", the report stated.
According to the report, Zielinski would only give the deputy yes or no answers and would not go into detail about the incident. The report indicated that Zielinski only said that he didn't want the victim to talk to him or his mother and that he "hated" the victim.
A warrant was later drawn up for the suspect and he was apprehended last Friday and booked into Santa Rosa County Jail.
Zielinski was later released the same day after posting $2,000 bond according to the Santa Rosa County Jail View website.
Zielinski has no prior arrests in Santa Rosa County according to the county's Jail View website.