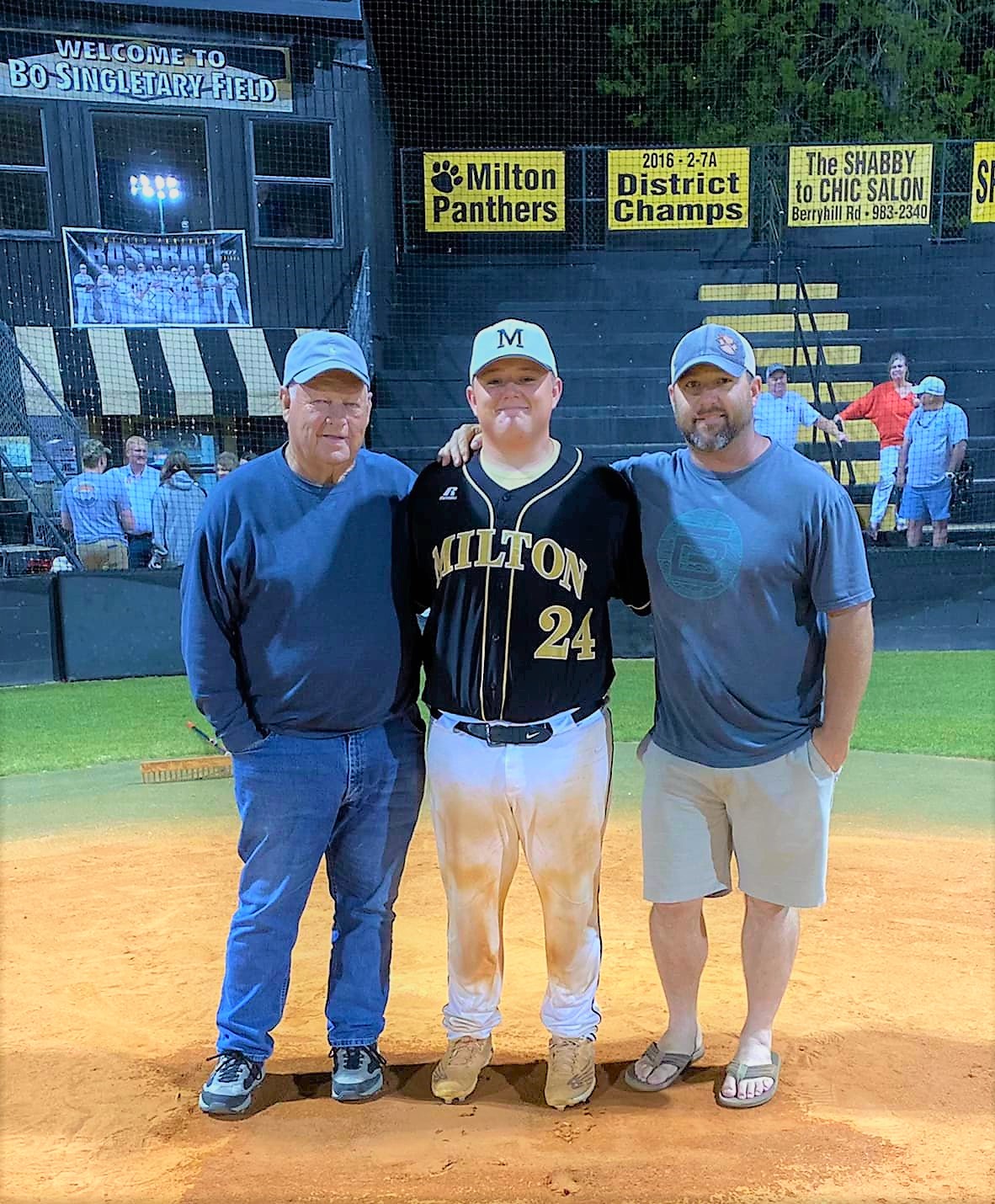 Milton High School is known for its tradition, and one local family now has three generations Panther baseball players who have all played as catcher.
"I never thought I'd see my son then grandson play on the same field and in the same position as me 60 years later," said Holley resident Mickey Broxson.
Broxson is a MHS 1962 graduate who was known to hit balls on top of the gym using a wooden bat.
His son, James, also played catcher, graduating MHS in 2001 and going on to play at the collegiate level for Tallahassee Community College and Northwest Florida State College.
Grandson Michael then followed their footsteps, playing catcher on the Panthers' varsity team. He graduates May 24 from MHS.
"It's good to see him in the stands and to have had his support through little league and high school," Michael said of his grandfather. "Being a catcher is something that we take pride in, and I am glad to be able to share that with him. His advice throughout the years has made me a better ball player, and I am grateful for him."