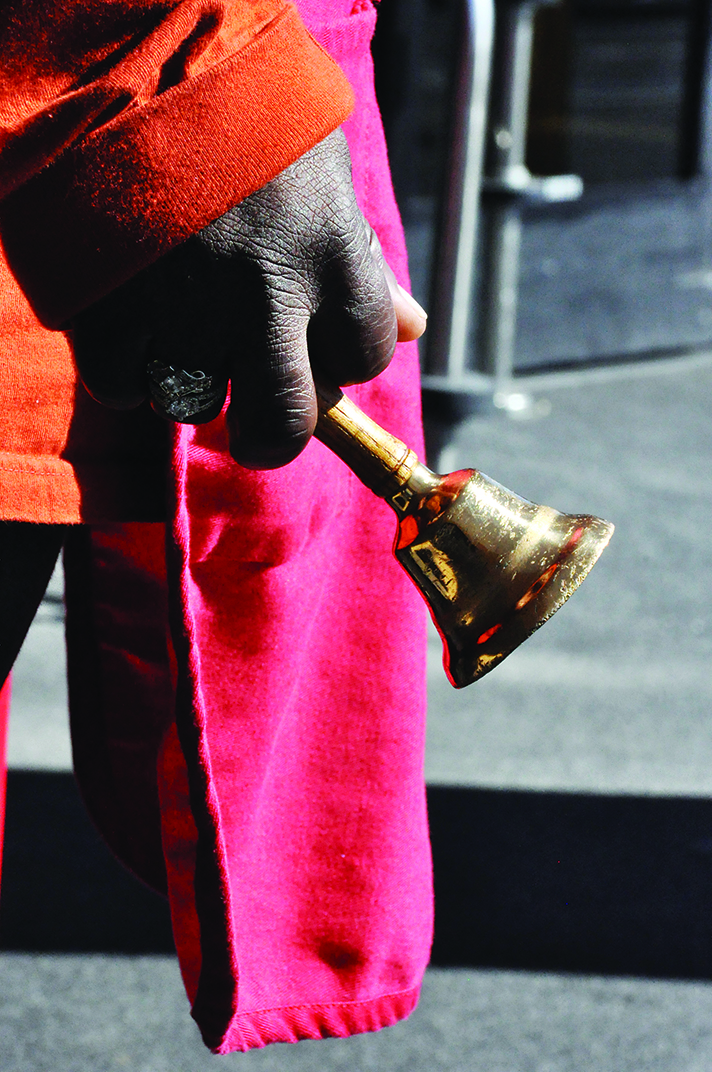 They are as much a symbol of the Christmas season as wreaths and Nativity displays: the smiling volunteers who ring little bells outside retail stores across the nation, warmly greeting those who donate loose change to the Salvation Army. This year the non-profit organization's Pensacola branch, which services both Escambia and Santa Rosa counties, is off to a good start in the Gulf Breeze and Navarre regions, but for Major Robert Cornett, commanding officer of the branch, there is always work to be done.
"We've raised about $28,000 in the area since the start of our Red Kettle Campaign on November 13," said Cornett. "Our overall goal is $500,000 between the two counties."
The money raised this year will be used to provide Christmas toys, food including Christmas dinner, and clothing to hundreds of needy families and thousands of children across both counties.
The giving is most noticeable during the holiday season, but the Salvation Army also aids local families in need year round. "We help keep the lights on for people, help keep them in their homes so they don't end up in a shelter," Cornett said. "We also provide prescriptions and food for seniors." Cornett also highlighted the Working Poor program, which helps hardworking families who may need temporary extra assistance.
Monetary gifts are important, but there are other ways residents can help out. "We're looking for volunteers to man the bells so that every dollar that comes in can go back to helping people in need," Cornett said. "Many may not know this, but at the Gulf Breeze Publix, one hundred percent of the bell ringing there during the season is a volunteer effort. They do a great job. They raise about $10,000 every year just from that one store."
This year, Cornett and his volunteers have a special mission. "We're asking people to just take five minutes to give $5 this season," he said. "Just every time you go up to the store and hear that little bell, drop something in the bucket. If everybody did that, we'd reach over three times our goal, around $1.5 million."
He added: "Take five to give five also means take five minutes to give life-sustaining supplies to five families. That little bit of money helps to feed people. It helps to clothe people. It helps keep the lights on."
Cornett paused. "It helps bring hope to these families."
The Salvation Army is located at 1501 North Q. Street in Pensacola, and may be reached at (850) 432-1501.