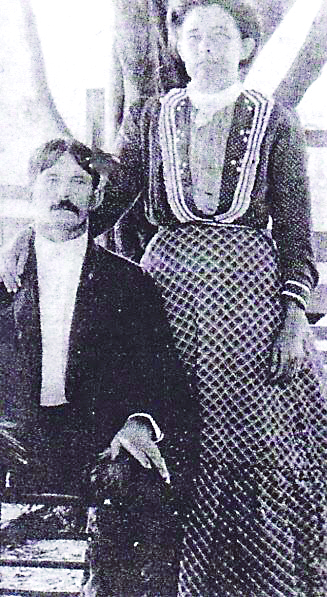 In the early 20th century Holley resident Lige Williams asked late U.S. Congressman Walter Kehoe to check Civil War records regarding the service of his brother-in-law's grandfather, William Tolbert, who served during the Civil War as a private in the Confederate States of America in Company B of the 18th Alabama Infantry.
According to the War Department, Tolbert enlisted July 9, 1861 in Andalusia, Ala. He was captured December 17, 1864 in Franklin, Tenn. and released June 12, 1865 at Camp Chase in Ohio.
Tolbert went on to marry Mary Balkum, and they moved to the area from Evergreen, Ala. shortly after the Civil War.
Their son Bob Tolbert (1871 – 1965), for whom a popular thoroughfare in Holley is named, married Maggie (Harvell) Tolbert.
They and their children settled pastureland around present day Bob Tolbert Road. Some of the homes have been razed, but two of the original homes and a barn still stand.
Their great-grandchildren talk about how Bob's sons would lead cattle down to a shallow part of East Bay near Miller Point and drive them across to feed on land around East Bay Boulevard after they had intentionally burned the area to promote fresh growth.
Bob and Maggie's children were:
– Chanley (1890-1982), who married Mattie (Williams)*;
– Jefferson (1894-1964), who married Lizzy (Lowery);
– William (born 1898), who married Lena (Jernigan) and later Nora (Evans Burns);
– Hillery (1901-1928) who married Lillie Mae (Summerlin); and
– Annie, who married Sam Russell.