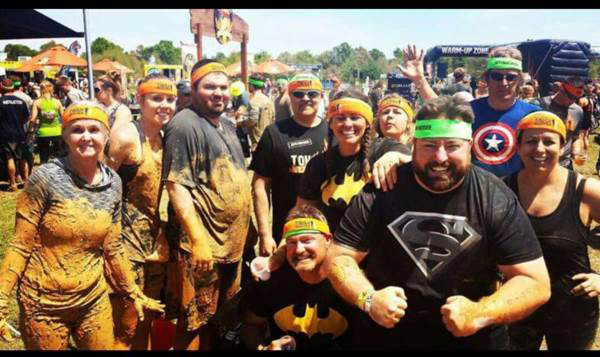 A study by the University of West Florida's Haas Center for Business Research and Economic Development shows the 2016 Tough Mudder event generated a regional economic impact of nearly $2.8 million.
"The Haas Center report confirms what most of us already knew, the Tough Mudder event was unquestionably a big win for our county and our region with an undeniable positive return on our investment," said Santa Rosa County District 4 Commissioner Rob Williamson.
Santa Rosa County provided around $100,000 in funding toward the 2016 event, which took place April 9th and 10th in Milton and lured 5,604 participants, including 4,861 visitors to the county.
To determine the economic impact, the Haas Center surveyed 775 participants about their spending while in the area, noting that approximately 13 percent of respondents were county residents who were excluded from analysis.
The study findings indicate roughly $1.5 million of the event's economic impact specifically benefited Santa Rosa County businesses and residents.
"The return on investment proved itself, we increased tax revenues in Santa Rosa County and made a substantial economic impact," said Santa Rosa County Tourism Director Julie Morgan. "We like to see successful events come to our county and be a part of our tourism story."
Kyle Holley, an appointed member of the Santa Rosa County Tourist Development Council, praised the county for supporting the event. "We are grateful the county sees value and growth in (tourism)," said Holley.
"If you want to see our (county's) tourism economy continue to grow, you want to support events that deliver results like this one," Williamson stated, adding, ""I'm not aware of any (tourism development council) supported event in the last decade that can boast the kind of success we have received from Tough Mudder."