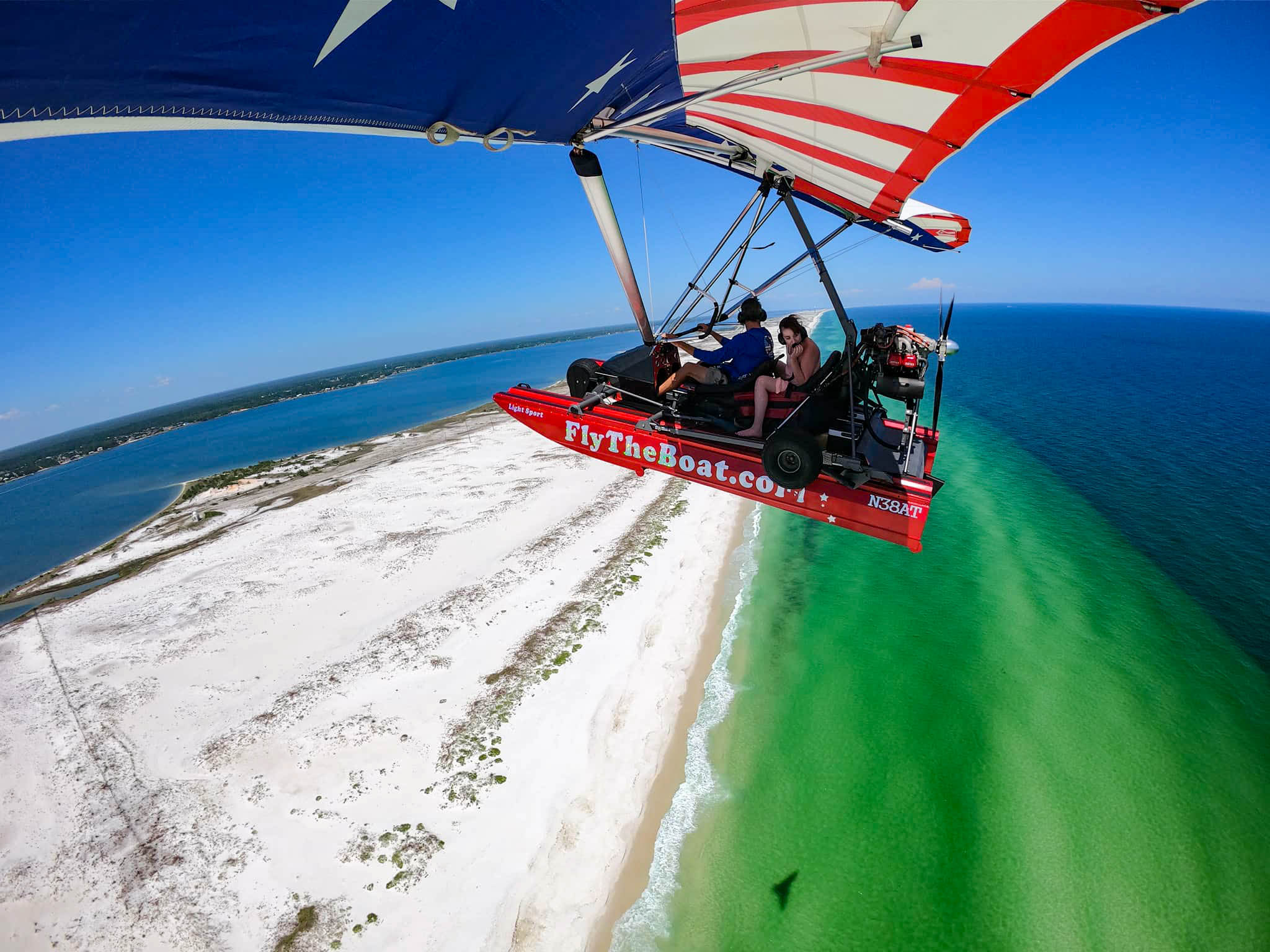 Fly The Boat Owner Jeff Bell takes to the skies over Navarre Beach in his amphibious ultralight. Bell offers tours of the coast from 1000 feet above the shoreline, offering spectacular views. It's just one of many local activities attracting visitors to the area.
School is out for summer, and tourism revenues have never soared higher. The latest Santa Rosa County figures show collections are up nearly 28% this fiscal year-to-date over last year's record-setting year.
From October 2017 to April 2018 around $1.2 million in lodging tax revenues was collected. During that same period this fiscal year, more than $1.5 million has been collected.
"It's going to be another record breaking year as long as the weather cooperates," said Santa Rosa County Tourist Development Director Julie White.
One of many local attractions luring visitors to the area is Navarre Family Water Sports, which is located on U.S. 98 just east of Navarre Beach Bridge on Santa Rosa Sound.
Jeff Bell, owner of Fly the Boat, offers scenic tours of Santa Rosa Island from his amphibious ultralight, which is stationed at NFWS.
NFWS is also home to an inflatable water park and mini-golf course. Additionally, NFWS this season is also offering CraigCats compact boat and SlingShot rentals.
Fly the Boat/NFWS is located at 8671 Navarre Parkway. Fly the Boat is a weather-dependent operation, but NFW is open daily from 8 a.m. until 7 p.m. For more information visit www.FlyTheBoat. com or call (850) 324-4359.