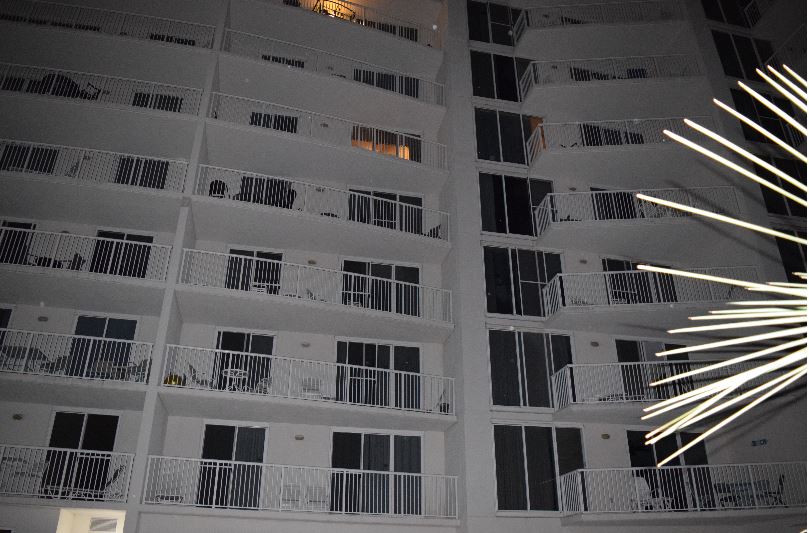 A Destin visitor who died after falling overnight from a condominium balcony onto a pool deck has been identified as a 27-year old man from Missouri.
A security guard at the condos, located at 1002 East Highway 98, discovered the body of Justin Michael Trepanier of Millersville Missouri while on a check around the complex around 5 a.m. Saturday morning. He says a similar survey of the property earlier, at 2:30 a.m., had not revealed anything unusual.
Trepanier was visiting the area with four other individuals. A companion said he had last seen Trepanier sometime around 2 a.m. when Trepanier went out on the 8th floor balcony to smoke a cigarette following a night out.
An investigator with the Okaloosa County Sheriff's Office says there is no initial indication of anything suspicious and the fall appears to be a tragic accident.