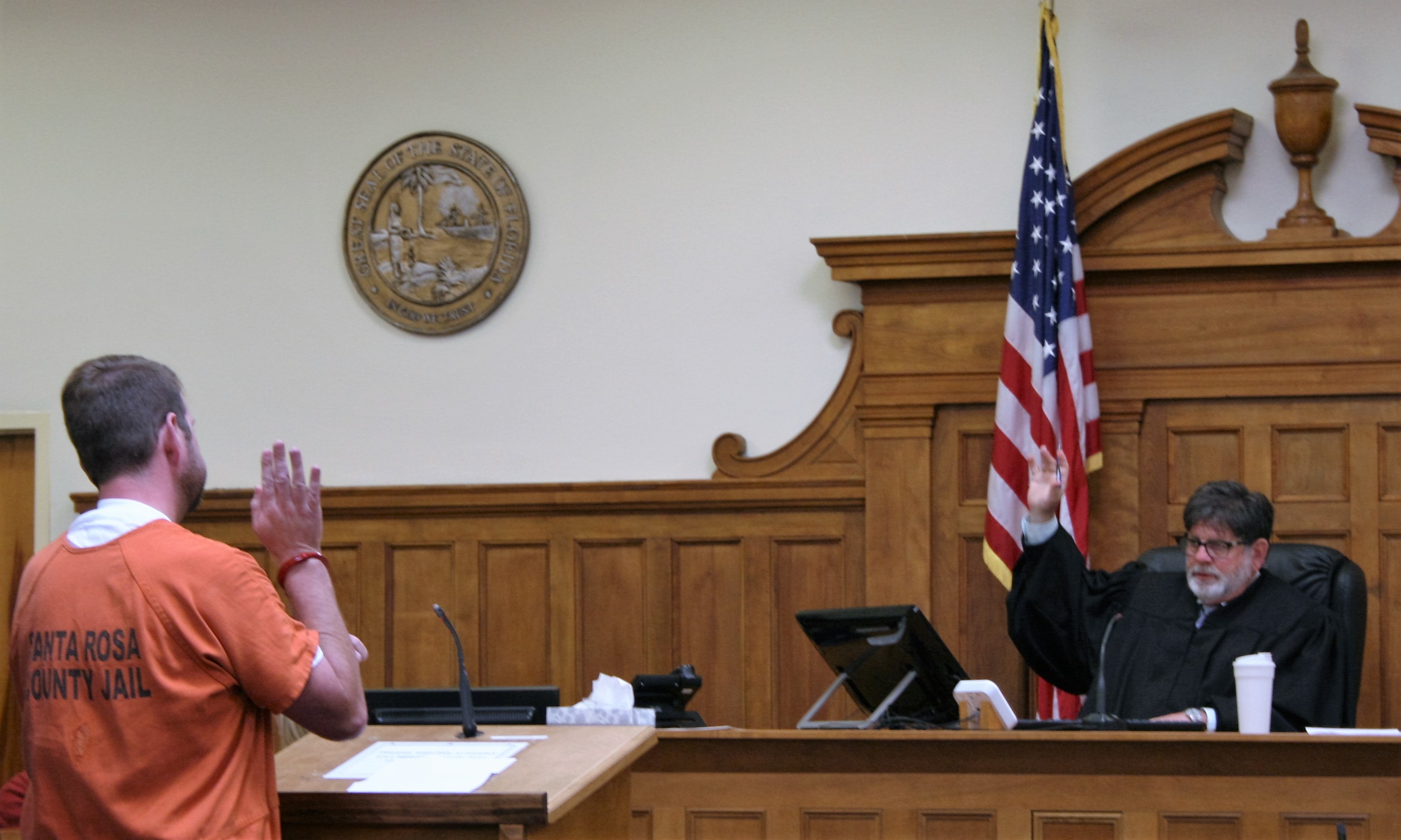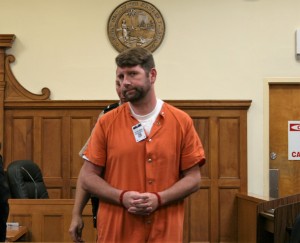 Alleged child sex abuse suspect Jason Traffanstead, 39, had a bond hearing today before Circuit Judge Ross Goodman, who issued a $1 million cash bond for violation of probation, stemming from an October 2015 charge involving corporal punishment of one of his three adopted children.
Traffanstead, a Gulf Breeze resident, was booked into Santa Rosa County Jail April 7 after a warrant for three new felony charges was issued in connection to a separate case involving child sex abuse allegations, including sodomy and handcuffing a child to a bed frame.
Although County Judge Jose Giraud recently issued the suspect a $400,000 bond on the current charges, Traffanstead has remained behind bars on the violation of probation charge, for which no bond was issued before today.
Assistant State Attorney James Parker, representing the First Judicial Circuit State Attorney's Office, fought against the issuance of bond, stating Traffanstead poses a "danger" to children.
"He faces a 75-year sentence," Parker said, pointing out that Traffanstead had "evaded" authorities supervising his parole after discovering the warrant for new charges had been issued. "He disappeared from their radar."
According to Parker, Traffanstead had told his parole officer he would turn himself in after finding out about the warrant. However, he didn't do so until April 7.
Traffanstead told Judge Goodman he delayed turning himself in on the advice of his legal counsel, who suggested he get a polygraph.
"There's no scientific support for polygraph that I'm aware of," Judge Goodman told Traffanstead's attorney, Gene Mitchell, who asked for "reasonable" conditions of release.
Mitchell said Traffanstead only had a misdemeanor DUI on his record of previous offenses and that the $400,000 bond on current charges was "tantamount to none at all."
Court documents reveal Traffanstead, CEO of Traff Transit, has a monthly income of roughly $15,000 and had planned to relocate to Texas. They also show he has terminated his parental rights.
Per Parker's suggestion, Goodman revoked permission for Traffanstead to travel out of state and set conditions that the suspect must wear a GPS monitoring device and stay at least 1,000 yards from the victim or any child under 16 years of age.
An October 2014 article about adoption in the Pensacola News Journal stated Traffenstead and his husband, Mikel, were married in Connecticut in 2010 and wanted to adopt. Both parents were listed as volunteers at Gulf Breeze Elementary during the last school year.
Mikel attended today's court hearing but refused to comment following the proceedings.