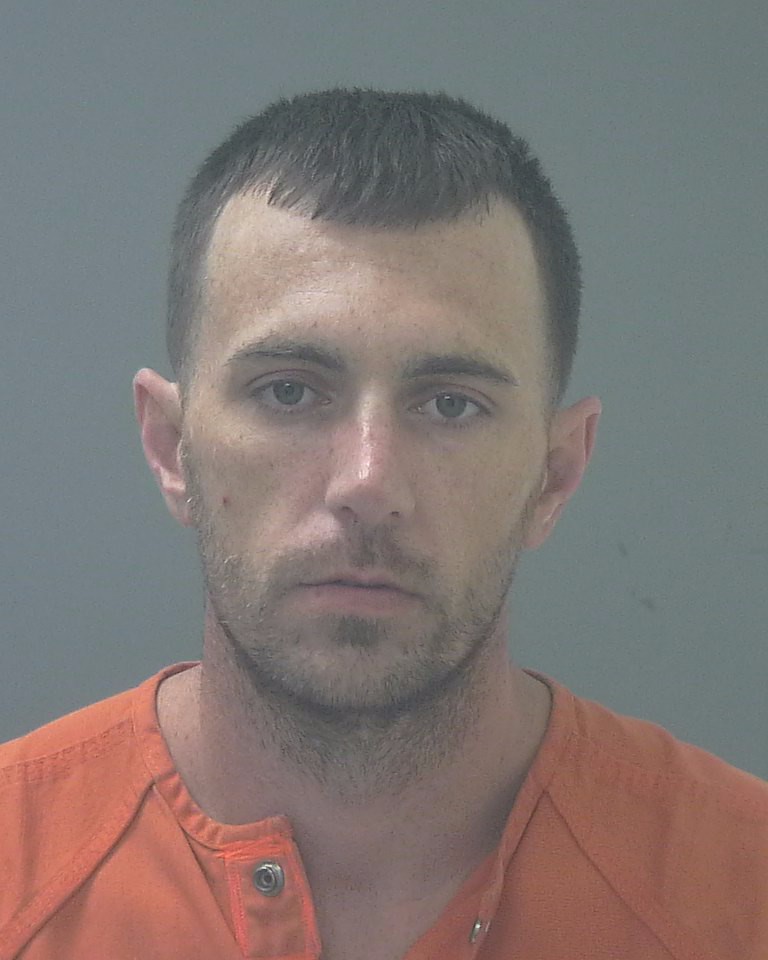 Ron Colby Berry, 34, a resident of Rebecca's Hollow Trailer Park in Holley, was booked January 25 into Santa Rosa County Jail after cops found 14.1 grams of a white powder, which field tested presumptive positive for Fentanyl and Heroin, inside his Cadillac during a traffic stop.
It's the second known Fentanyl bust with ties to the trailer park since Christmas Day, when three Fentanyl-related overdoses occurred inside a trailer, killing two people.
"Fentanyl is a killer," said District One Chief Medical Examiner Dr. Deanna Oleske. "In every case in Santa Rosa County in 2021 where fentanyl was present it was also a causal factor in the death. Fentanyl was the most common drug detected in cases within District 1, even more common than alcohol."
The day after Christmas, Berry's half-brother, Jeremiah Hamilton, was driving a Dodge truck during a traffic stop in Holley when police located more than 71 grams of Fentanyl. Hamilton was booked for resisting an officer without violence and drug equipment possession. His passenger, Jeremy Dolan, was booked for drug trafficking.
According to Berry's January 25 arrest report, a Santa Rosa Sheriff's Office deputy was behind a white Cadillac on U.S. 98. A query of the vehicle's license plate showed Berry, the registered owner, had a suspended license.
Police followed the vehicle into Taco Bell parking lot, and a deputy observed a man he believed to be Berry exiting the driver's door. Another deputy entered the restaurant and visually confirmed it was Berry. That officer also overheard Taco Bell staff call the name "Ron" and saw Berry pick up the food order.
Shortly thereafter, a deputy observed the same vehicle fail to maintain its lane and initiated a traffic stop. The deputy noticed the rear seat passenger make a "furtive movement."
At the time of the traffic stop, Jessica Hayes was driving. She told cops that Wanda Lock, the front seat passenger, had told her to come to Taco Bell because they needed a licensed driver. Hayes was issued a written warning for the traffic violation.
A K9 was utilized to conduct a free air sniff around the Cadillac and alerted positive to the odor of narcotics.
During a probable cause search of the vehicle a black lock box was located within arm's reach of where Berry had been seated. Inside the box was a plastic bag containing white powder which field tested presumptive positive for Fentanyl and Heroin.
Berry was advised of his Miranda rights, which he waived. He denied having driven the vehicle and told police the white substance was not drugs but a powder they used as a cutting agent for other narcotics.
Berry was transported to Santa Rosa County Jail where staff found a plastic bag containing a white crystallized substance concealed inside his underwear. That substance field tested presumptive positive for methamphetamine.
Subsequently, Berry was charged with a first-degree felony count of trafficking drugs, a third-degree felony count of driving while license suspended – habitual offender, a third-degree felony count of smuggling contraband into a detention facility, a third-degree felony of possession of a controlled substance without a prescription and a first-degree misdemeanor count of drug equipment possession.
He was issued a $123,500 bond and remains in jail.