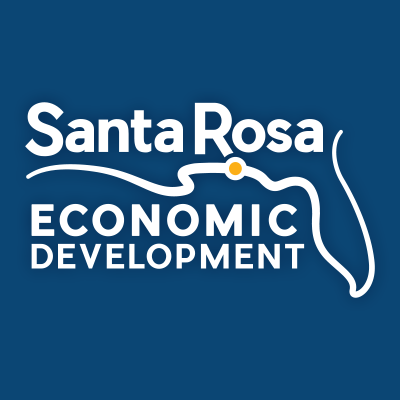 Triumph Gulf Coast has awarded $9.5 million in funding for two Santa Rosa County Industrial Parks, including $6 million worth of infrastructure improvements for the Santa Rosa Industrial Park East and $3.5 million for the Northwest Florida I-10 Industrial Park.
"It is great not only for Santa Rosa County but for all of West Florida. It is great to see these industrial parks being developed and utilized to bring jobs to the region," said Triumph Gulf Coast board member Lewis Bear, president and chairman of The Lewis Bear Company.
Some of the projects announced for the parks include:
Project O'Brother: This is a company that provides industrial powder coating. It is expected to bring 50 new jobs and a $1-million capital investment to a three-acre site in SRIP East. The jobs will pay at least 115% of the prevailing local average wage.
Project Hard Metal: Another $1-million investment will accompany this CNC machining and metal stamping company. It will occupy five acres of SRIP East, bringing 10 new jobs and retaining another 15 that are already here. Those jobs will also pay at least 115% of the local average wage.
Project Induction: An industrial manufacturer for renewable energy companies, this is the largest of the projects by several measures. It will invest $20 million in a 40-acre site at SRIP East, creating 50 above-average-wage jobs in the county.
Project Yummy is planning to invest between $2.5 and $3 million in a 25,000-square-foot distribution facility on four acres of land at the I-10 Industrial Park that will employ 30 workers. The jobs will pay at least 115% more than the prevailing local average wage.
Project Lionheart is another distribution facility at the I-10 park, this one with 100,000 square feet under roof on an eight-acre parcel. The company plans to invest $5.2 million and employ 90 people in jobs that pay at least 150% of the local average wage.
Shannon Ogletree, executive director of the Santa Rosa Economic Development Office (SREDO) said that the county appreciates the ongoing partnership with Triumph. He noted that the organization is also making an $8.5 million infrastructure investment in the Whiting Aviation Park that helped lure Leonardo Helicopters and another 50 high-paying jobs.
"The success we've enjoyed is evidence that our commission's vision and our team's execution are on target," Ogletree said. "The partnership with Triumph adds the extra muscle we need to level the playing field with other, larger communities nationwide."