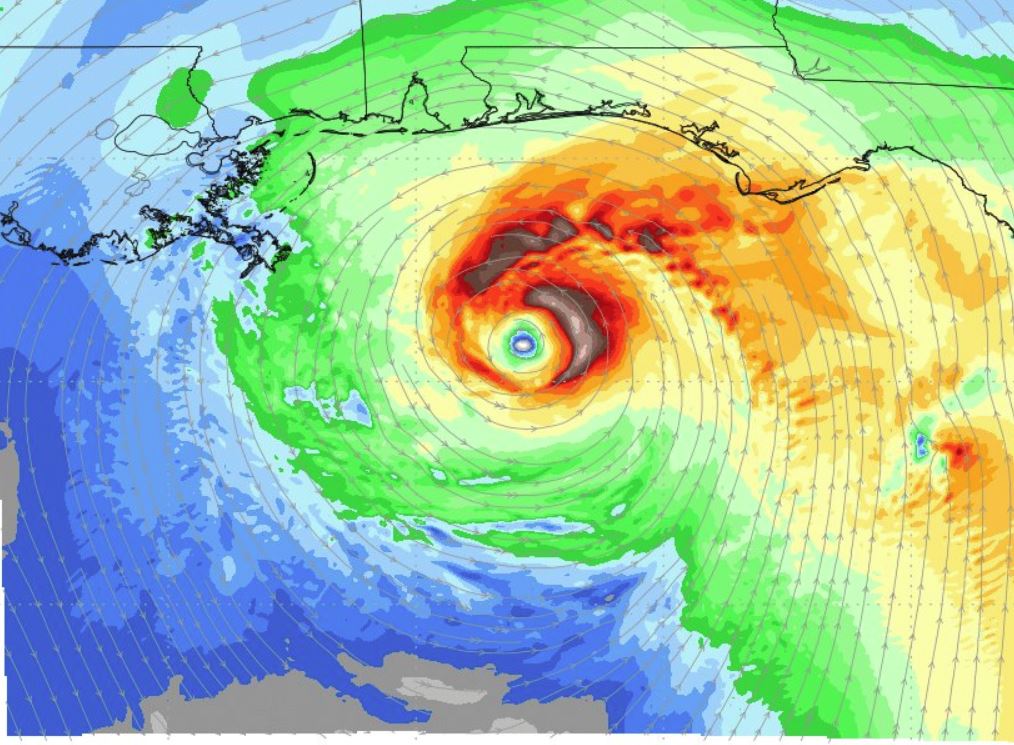 Graphic by weathermodels.com
The latest update from the National Hurricane Center shows a 90 percent chance that a low-pressure system currently drifting slowly over the eastern Yucatan Peninsula will develop into a tropical depression in the Gulf of Mexico during the next five days.
The likelihood that the system would develop in the next 48 hours was also increased to 70 percent, according to the NHC's 12:30 p.m. CST update.
"Although showers and thunderstorms, along with strong gusty winds, remain primarily over the adjacent waters of the northwestern Caribbean Sea, environmental conditions are forecast to become more conducive for development through early next week, and a subtropical or tropical depression is likely to form by late Saturday over the southeastern Gulf of Mexico," stated NHC Forecaster Stacy Stewart.
Per NHC, an Air Force Reserve reconnaissance aircraft is scheduled to investigate the disturbance Friday afternoon, if necessary.
Locally heavy rainfall is forecast across western Cuba and over much of Florida and the northern Gulf Coast into early next week.
Subsequently, the National Weather Service has issued flash flood watch from Saturday evening through Tuesday evening for portions of Alabama, NW Florida, and southeast Mississippi.
"Expect multiple days of heavy rainfall starting Saturday associated with the northward moving low pressure system. This system will bring excessive rainfall which will likely result in flash flooding," stated the latest NWS advisory.
NWS is predicting that rainfall amounts of 6 to 12 inches are possible with localized higher amounts of 12 to 15 inches.
In addition, the threat of rip currents will steadily increase along the Gulf coast from Florida westward to Louisiana over the Memorial Day weekend.