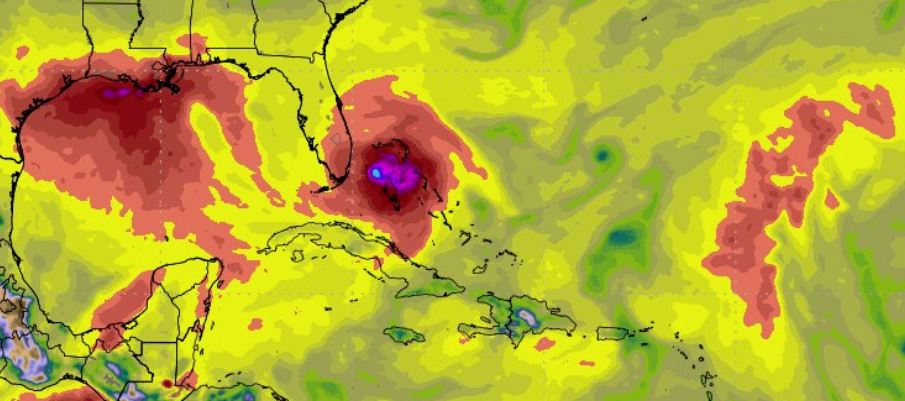 Graphic by weathermodels.com for September 3
Tropical activity is ramping up as the peak of hurricane season approaches, and forecasters are watching several potential developments, including a tropical wave which could form into a storm by Sunday.
Forecaster Ryan Maue said South Florida residents should monitor the wave, which he said could bring heavy rain early next week.
"Gulf of Mexico coast should monitor as well for next week," said Maue,
The National Hurricane Center's 8 p.m. CDT update states: "A vigorous low pressure area associated with a tropical wave is forecast to form between the coast of Africa and the Cabo Verde Islands on Thursday. Conditions appears to be favorable for development, and a tropical depression could form over the weekend while the system moves west-northwestward near the Cabo Verde Islands and the adjacent Atlantic. This system is expected to bring rains and gusty winds to those islands in two or three days, and interests in that region should monitor the progress of this disturbance."
Per NHC, the system has a 70-percent change of storm formation through five days.
Additionally, Maue said there are currently four other areas of development. "Signals are blinking for burst of tropical activity coinciding with peak of the season," he said.