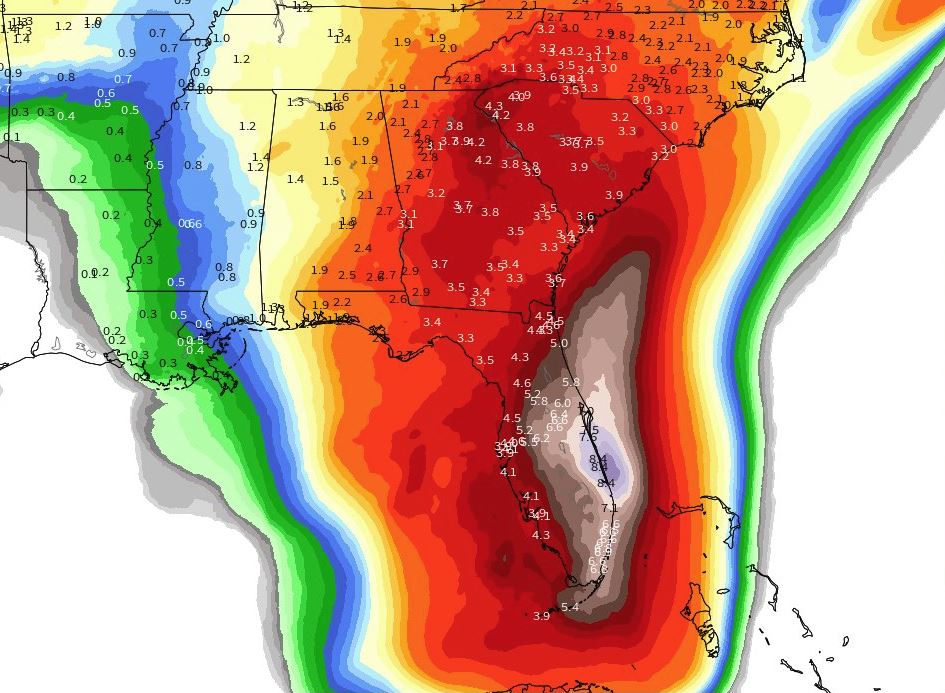 Graphic by weather.us
Ahead of the June 1 start of hurricane season, the National Hurricane Center predicts that a developing system 
has a 40-percent chance of developments over the next five days and is expected to bring much-needed rain to the 
Florida Panhandle.

Forecaster Ryan Maue with weather.us says up to 9 inches of rain could fall over Florida's East Coast during the 
seven days and other parts of the Southeast could see 2-4 inches of rain.

According to the National Hurricane Center, a large area of cloudiness, showers and thunderstorms extending from 
western Cuba across the southeastern Gulf of Mexico, the Florida Straits, and much of the Florida Peninsula is 
associated with a broad surface low and trough interacting with an upper-level low. 

Per NHC, the system could acquire some subtropical or tropical characteristics while it moves slowly northward 
across the eastern Gulf of Mexico during the next few days. Regardless of subtropical or tropical cyclone formation, 
this system will enhance rainfall across portions of Florida and the northeastern Gulf Coast during the next few days.