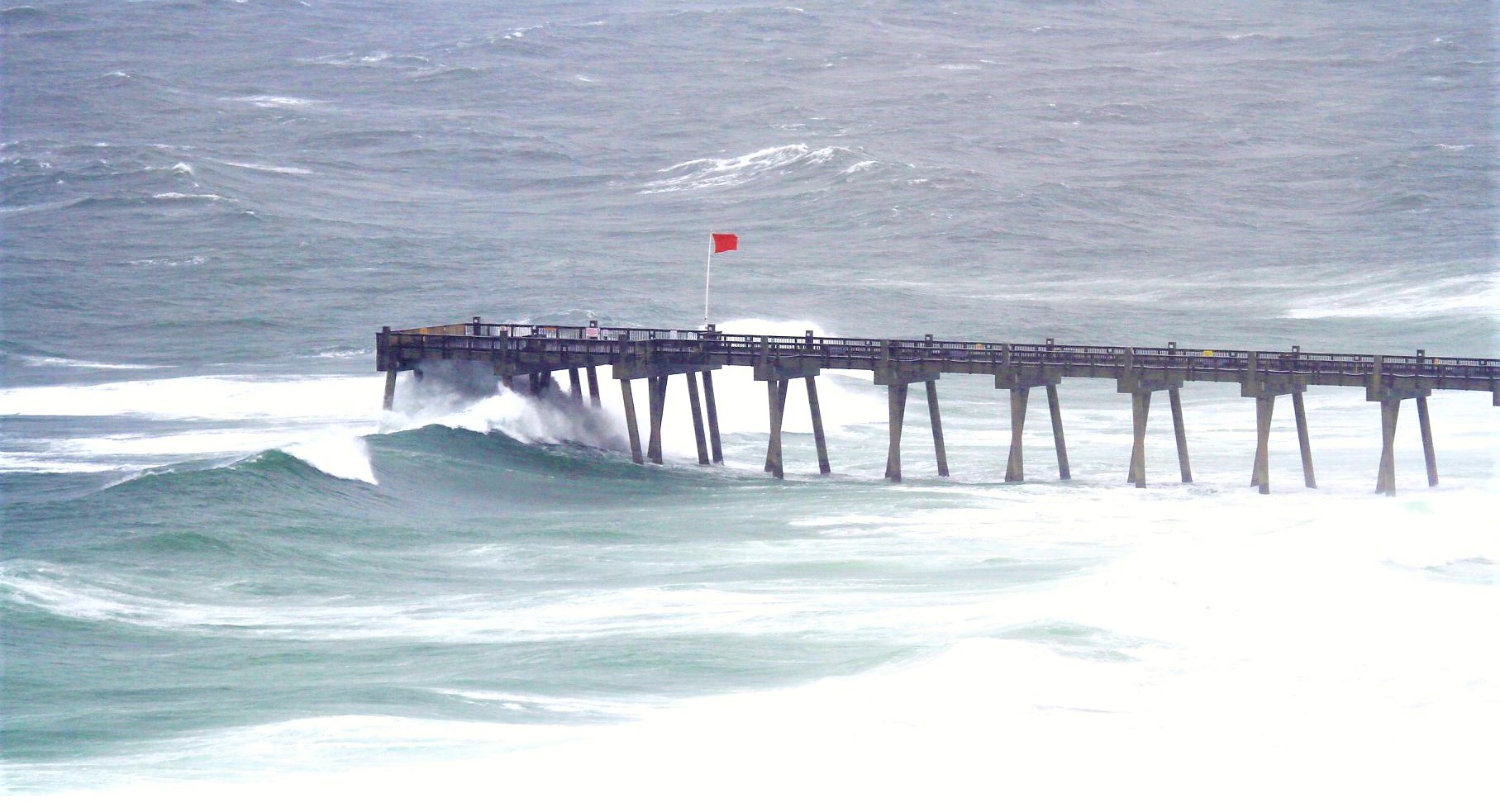 Photo of rough surf from Tropical Storm Gordon at Pensacola Beach Pier courtesy David Hammond
Tropical Storm Gordon currently has maximum sustained winds of 70 mph and continues a trek toward the NW at 17 mph, per the National Hurricane Center's 4 p.m. CDT advisory.
Santa Rosa County Emergency Management announced earlier that Earl Bowden Way (399), the stretch of road between Navarre and Pensacola Beaches, will close at 4 p.m. and that so far no bridges are closed. Law enforcement will work with county officials to close bridges if sustained winds reach 39 mph.
Presently, according to the NHC update, Gordon is located about 90 miles south of Mobile, Alabama.
"A northwestward motion with some decrease in forward speed is expected after landfall, with a gradual turn toward the north-northwest and north forecast to occur on Friday. On the forecast track, the center of Gordon will make landfall along the north-central Gulf Coast within the hurricane warning area this evening or tonight, and then move inland over the lower Mississippi Valley through Wednesday," stated NHC Forecaster Stacy Stewart.
The next advisory will be issued at 7 p.m. CDT.